Julie's Note: Yes, it's true! My third book in The Surrendering Time Series, ENGAGED: Surrendering the Future, will be out this month! If you missed ENTRUSTED or ENTANGLED, catch up now!

If you live in NE Ohio or Western PA, I will be hosting a book club for ENGAGED in Youngstown, OH Tuesday nights, August/September. Contact me for details.
June 2017 New Releases
More in-depth descriptions of these books can be found on the ACFW Fiction Finder website.
Contemporary Romance:
Engaged by Julie Arduini — Trish Maxwell returns to Speculator Falls with egg on her face and apologies to make as she tries to determine what's next, especially when around paramedic Wayne Peterson. (Contemporary Romance from Surrendered Scribe Media)

Sweetbriar Cottage by Denise Hunter — When Noah and Josephine Mitchell discover their divorce was never actually finalized, their lives are turned upside down. But when Josephine drives out to Noah's North Georgia cottage to deliver the corrected papers, they are trapped there during a snowstorm. Things couldn't get worse…until they are forced out into the storm and must rely on one another to survive. (Contemporary Romance from HarperCollins Christian Publishing [Zondervan])
Then There Was You by Kara Isaac — Would you give up everything for a life you hate with the person you love? (Contemporary Romance, Independently Published)

An Encore for Estelle by Kimberly Rose Johnson — A former A-list actress seeks to redeem herself in the most unlikely of places—a children's theater. The writer/director didn't anticipate a famous actress would ever show interest in his musical much less him. Will their pasts pull them apart or join them together? (Contemporary Romance, Independently Published)
The Cowboy's Baby Blessing by Deb Kastner — When Ex-soldier Seth Howell suddenly becomes guardian of a two-year-old, he needs Rachel Perez's help. Though she is gun-shy about relationships, this handsome cowboy and his adorable son break through. (Contemporary Romance from Love Inspired [Harlequin])

Finding Love by Toni Shiloh — Delaney Jones is putting her life back together after widowhood when in walks Army soldier, Luke Robinson. Luke had a part in the death of Delaney's husband–will his secrets widen the gulf in their relationship or will he finally find absolution? (Contemporary Romance from Celebrate Lit)
Cozy Mystery:
The Copper Box by Suzanne Bratcher — When antiques expert Marty Greenlaw comes to Jerome, Arizona to search for a copper box she believes will unlock the secrets of her past, deadly accidents begin to happen: someone else wants the copper box, someone willing to kill for it. (Cozy Mystery from Mantle Rock Publishing)
General Contemporary:
Coming Home – A Tiny House Collection by Yvonne Anderson, Michael Ehret, Kimberli S. McKay, Pamela S. Meyers, Ane Mulligan, Chandra Lynn Smith, Linda W. Yezak — Tiny houses are all the rage these days, but what can you do with something so small? Here are seven stories about people chasing their dreams, making fresh starts, finding love, stumbling upon forgiveness, and embarking upon new adventures in tiny houses. (General Contemporary, Independently Published)

Katie's Quest by Lee Carver — Katie Dennis hopes for fulfillment as a single missionary nurse after the death of her fiancé. She trusts God for a new direction, but she'll never fall for a pilot again. (General Contemporary, Independently Published)
Historical Romance:

A Sweetwater River Romance by Misty M. Beller — Rocky Ridge Stage Stop Manager Ezra Reid is put in a difficult situation when two ladies show up on his remote doorstep seeking refuge, one of them being Tori Boyd, the mysterious correspondence partner writing him letters for over a year now. Tori refuses the most proper solution to their circumstance—marriage. But when danger follows, it will take a lot more than luck to ensure Ezra's heart is the sole casualty. (Historical Romance, Independently Published)
High as the Heavens by Kate Breslin — In German-occupied Brussels, a WWI nurse struggles to keep two life-threatening secrets. She's in league with the British Secret Service, and she's harboring a wounded British pilot. (Historical Romance from Bethany House [Baker])

Seven Brides for Seven Mail-Order Husbands Romance Collection by Susan Page Davis, Susanne Dietze, Darlene Franklin, Patty Smith Hall, Cynthia Hickey, Carrie Fancett Pagels, Gina Welborn — Meet seven of Turtle Springs, Kansas', finest women who are determined to revive their small town after the War Between the States took most of its men. . .and didn't return them. The ladies decide to advertise for husbands and devise a plan for weeding out the riff raff. But how can they make the best practical choices when their hearts cry out to be loved? (Historical Romance from Barbour Publishing)
The Captain's Daughter by Jennifer Delamere — When a series of circumstances beyond her control leave Rosalyn Bernay alone and penniless in London, she chances upon a job backstage at a theater that is presenting the most popular show in London. A talented musician and singer, she feels immediately at home and soon becomes enthralled with the idea of pursuing a career on the stage. A hand injury during a skirmish in India has forced Nate Moran out of the army until he recovers. Filling his time at a stable of horses for hire in London, he has also spent the past two months working nights as a stagehand, filling in for his injured brother. Although he's glad he can help his family through a tough time, he is counting the days until he can rejoin his regiment. London holds bitter memories for him that he is anxious to escape. But then he meets the beautiful woman who has found a new lease on life in the very place Nate can't wait to leave behind. (Historical Romance from Bethany House [Baker] Publishing)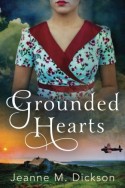 Grounded Hearts by Jeanne M. Dickson — Set in WWII, an Irish woman must choose between her heart and her freedom when she finds a downed combatant pilot. (Historical Romance from Waterfall Press)
Mail Order Sweetheart by Christine Johnson — Singer Fiona O'Keefe must make a wealthy match to support her orphaned niece. Musically talented Sawyer Evans is a self-made, but not wealthy, sawmill-manager. Unwilling to live off his father's railroad fortune, can Sawyer prove to Fiona he's the man she needs when she's already determined to mail-order a rich husband? (Historical Romance from Love Inspired [Harlequin])
Freedom's Price by Christine Johnson — On a quest to find her mother's family in Louisiana, Englishwoman Catherine Haynes enlists a dashing Key West man seeking revenge for his own family. When an incredible secret comes to light, she and Tom will face a choice. Can they relinquish their dreams to step forward in faith? (Historical Romance from Revell [Baker])
Sutter's Landing by Betty Thomason Owens — Still reeling from tragic losses, Connie and Annabelle Cross face life with their signature humor and grace, until fresh hope arrives on their doorstep. (Historical Romance from Write Integrity Press)
Romantic Suspense:
Hidden Legacy by Lynn Huggins Blackburn — When someone threatens the baby she's adopting, Caroline Harrison must rely on Detective Jason Drake, the man who once broke her heart, to figure out why. If Jason wants a chance at a future with with Caroline and her son, he'll first have to help them outrun a hit man. (Romantic Suspense from Love Inspired [Harlequin])
Weaver's Needle by Robin Caroll — Pitted against each other to recover a map to the Lost Dutchman's Gold Mine, two recovery specialists follow the trail to Arizona. But someone doesn't want them to find the map. . .or the mine. They must work together despite their mistrust and growing attraction, to save themselves. (Romantic Suspense from Barbour Publishing)
Speculative:
The Revisionary by Kristen Hogrefe — Revisionary or Rogue? To rescue her brother, Portia might have to break every rule in the book she set out to rewrite. (Speculative from Write Integrity Press)
Women's Contemporary:
Redemption's Whisper by Kathleen Friesen — Desperate to escape her past, a suicidal young woman flies from Toronto to a Saskatoon pastor's home, the only people who may be able to help her. If only someone could love her, in spite of all she's done. On the flight, she meets a young man torn between seeking affirmation in the big city and helping his parents in Saskatoon. Can these two troubled souls gain the peace they need—and in the process, find love? (Women's Contemporary from White Rose Publishing [Pelican])
Young Adult:
All Things Now Living by Rondi Bauer Olson — Her whole life Amy has been taught the people of New Lithisle deserve to die, but when she falls for Daniel, she determines to save him. (Young Adult from Written World Communications)

Have you finished The Love Boat Bachelor yet? I'm not a fan of iguanas, but I am a huge fan of Betty Thomason Owens, author of the heroine readers chose for Brent Teague, Eliana Grayson. If you haven't picked up your Kindle copy, you can still find it at a very reasonable price.
Purchase The Love Boat Bachelor here.
All week long Write Integrity is sharing tidbits about The Love Boat Bachelor and I thought today I'd share some behind the scenes nuggets from the chapter I wrote, Cozumel with Nora Laing.
I chose Cozumel because it is a port I've been to. The first time was in the mid 90's and the stop was short, and at night. It wasn't pretty. In fact, I'm not sure cruise lines even disembark at night anymore. I mean it was nine to midnight and at the time I was a 20-something that had never left the country. The night life was something. Shudder.
The second time was with my husband to celebrate our fifteen anniversary. Like Brent, I was the seasick one and it was worse than what Brent went through. I became very ill during a presentation and ran, I mean RAN to the bathroom. People wouldn't move out of the way and wouldn't even allow me a stall, so I got sick in a sink. Then the people had the nerve to look at me. So once I cleaned up I said, "You know, if you hadn't been so selfish with your line, I would've been able to get sick in a toilet!"
My husband and I also enjoyed shopping. The scene where Nora negotiates for the "Papi" hat was my husband's experience. He really wanted that hat but as a Navy vet who had traveled the world, he wasn't going to pay anything near what she was asking for. The two went back and forth until she cried, "Papi, you're killing me!" To this day when he wears the hat I call him "Papi."
We also enjoyed a glass bottom boat tour. It was absolutely breathtaking to be that far down to see the coral and fish.
It was fun to re visit those memories and pictures as I wrote Nora's chapter.
Have you been to Cozumel? What are your memories?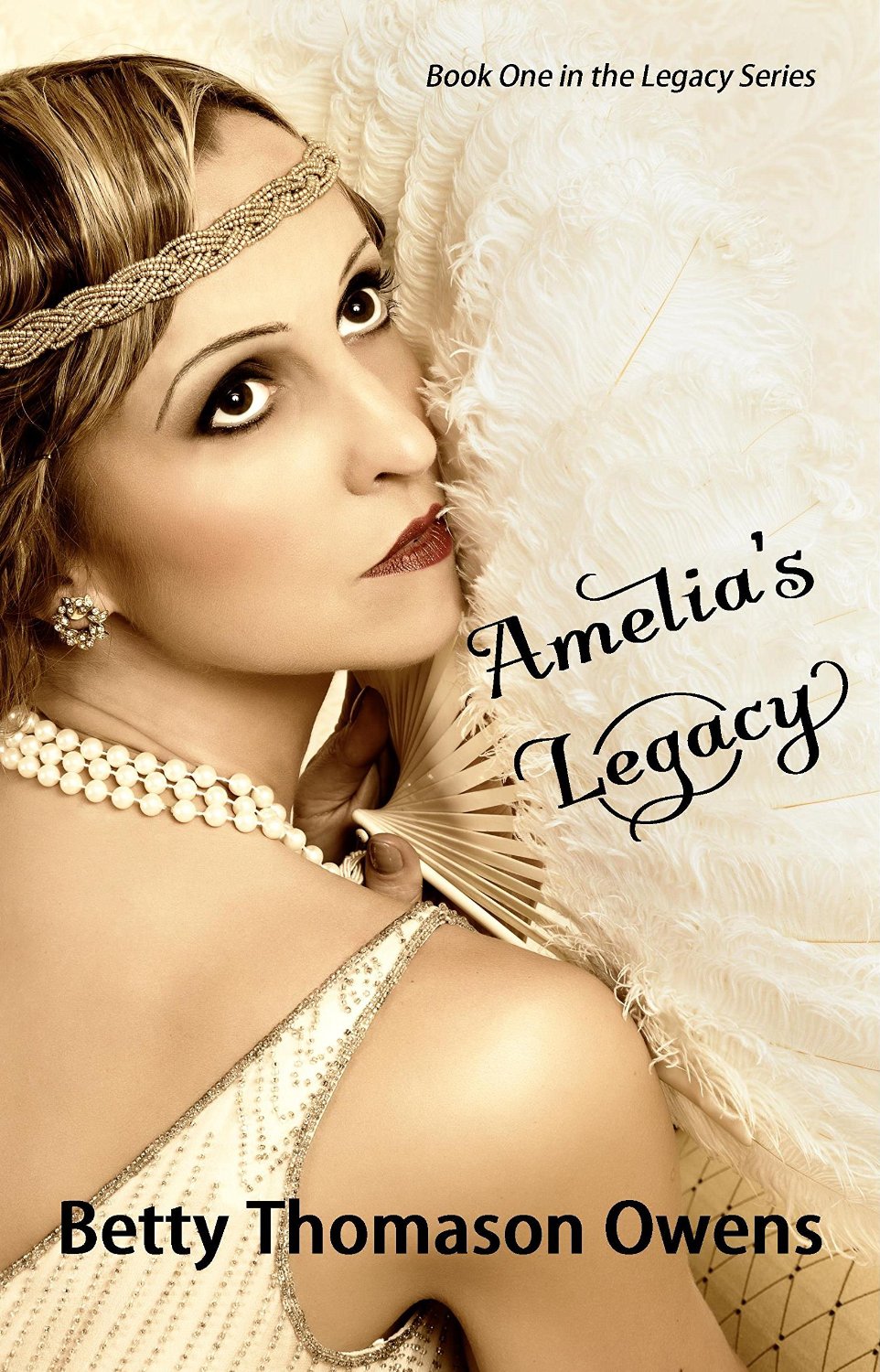 This week's video of the week in the right sidebar is Amelia's Legacy by Better Thomason Owens.
It's the Roaring Twenties and anything goes …
Orphaned and living with her grandmother since the age of six, Nancy Sanderson desires only her freedom from her strict grandmother, Amelia Woods Sanderson, who divides her time between Nancy and a successful career. Her grandmother's plans include a wealthy, smart, and well-connected young lawyer named Robert Emerson, who bores Nancy.
Instead, Nancy seeks the company of the wild-hearted Nate Conners. When her rebellion turns deadly and her dalliance with Nate leaves her in trouble, Nancy turns to Robert, who promises to protect her. But Robert has underestimated Nate's thirst for revenge.
As hidden truths become known, can Nancy find the strength to forgive herself and gain true and lasting freedom?