Have you finished The Love Boat Bachelor yet? I'm not a fan of iguanas, but I am a huge fan of Betty Thomason Owens, author of the heroine readers chose for Brent Teague, Eliana Grayson. If you haven't picked up your Kindle copy, you can still find it at a very reasonable price.
Purchase The Love Boat Bachelor here.
All week long Write Integrity is sharing tidbits about The Love Boat Bachelor and I thought today I'd share some behind the scenes nuggets from the chapter I wrote, Cozumel with Nora Laing.
I chose Cozumel because it is a port I've been to. The first time was in the mid 90's and the stop was short, and at night. It wasn't pretty. In fact, I'm not sure cruise lines even disembark at night anymore. I mean it was nine to midnight and at the time I was a 20-something that had never left the country. The night life was something. Shudder.
The second time was with my husband to celebrate our fifteen anniversary. Like Brent, I was the seasick one and it was worse than what Brent went through. I became very ill during a presentation and ran, I mean RAN to the bathroom. People wouldn't move out of the way and wouldn't even allow me a stall, so I got sick in a sink. Then the people had the nerve to look at me. So once I cleaned up I said, "You know, if you hadn't been so selfish with your line, I would've been able to get sick in a toilet!"
My husband and I also enjoyed shopping. The scene where Nora negotiates for the "Papi" hat was my husband's experience. He really wanted that hat but as a Navy vet who had traveled the world, he wasn't going to pay anything near what she was asking for. The two went back and forth until she cried, "Papi, you're killing me!" To this day when he wears the hat I call him "Papi."
We also enjoyed a glass bottom boat tour. It was absolutely breathtaking to be that far down to see the coral and fish.
It was fun to re visit those memories and pictures as I wrote Nora's chapter.
Have you been to Cozumel? What are your memories?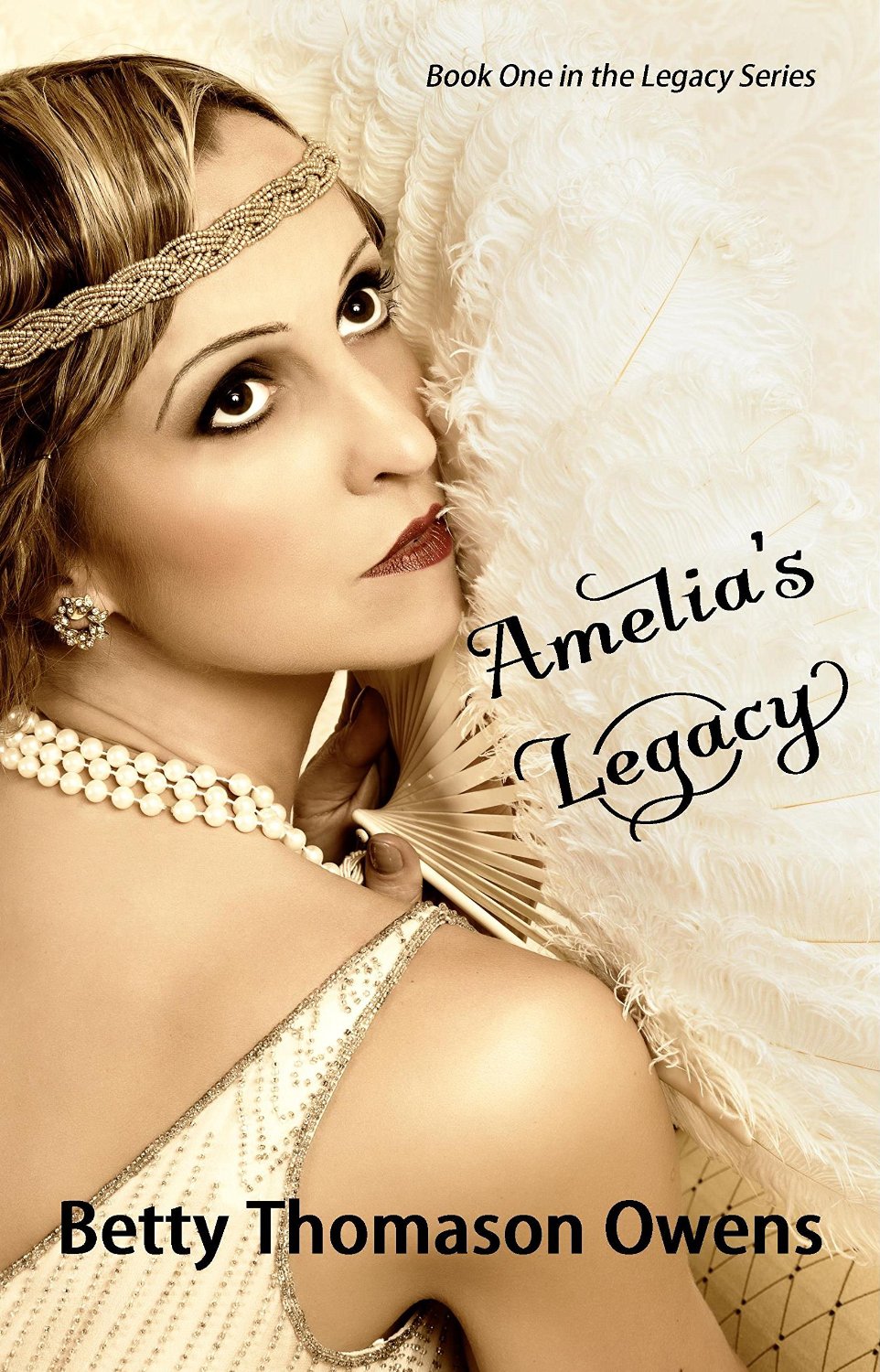 This week's video of the week in the right sidebar is Amelia's Legacy by Better Thomason Owens.
It's the Roaring Twenties and anything goes …
Orphaned and living with her grandmother since the age of six, Nancy Sanderson desires only her freedom from her strict grandmother, Amelia Woods Sanderson, who divides her time between Nancy and a successful career. Her grandmother's plans include a wealthy, smart, and well-connected young lawyer named Robert Emerson, who bores Nancy.
Instead, Nancy seeks the company of the wild-hearted Nate Conners. When her rebellion turns deadly and her dalliance with Nate leaves her in trouble, Nancy turns to Robert, who promises to protect her. But Robert has underestimated Nate's thirst for revenge.
As hidden truths become known, can Nancy find the strength to forgive herself and gain true and lasting freedom?