Experience God's Presence in a Whole New Way

There's just something about people who are close to God. Through the ups and downs of life, they remain secure, hopeful. If you want a more rewarding spiritual life, if you want the pleasure of knowing your Creator's heart, this soul-lifting book is for you. 

Learn from Dutch Sheets as he shares his life lessons for cultivating an intimate relationship with God. Each of the thirty short chapters reveals a simple practice or biblical mindset that will help draw you away from the noise of life and into the Lord's peaceful presence. 

With profound insights from the Bible and stories you won't soon forget, The Pleasure of His Company is like a spiritual mentor, showing you simple ways to enjoy God more.

This powerful book can also be enjoyed as a daily devotional.
The Pleasure of His Company was an easy, humorous-at-times book that is an invitation to take your faith in Christ to the next level by spending time with Him. It's about an intimate friendship, the kind where you can't wait to tell the person about your day. Talk to them constantly. And listen as they share with you. We can have that with God, and this book shows readers how.
I loved this book because Dutch made it as simple as an intimate friendship with God truly is. It's Biblically based and laced with stories from his own experiences that helped me understand the intimate friendship better. This is so often misunderstood and Dutch breaks it down with ease.
The chapters are short, so I agree, it could be used as a devotional, too.
The world is only going to get busier, and the call to pull back and enjoy time and a true, personal relationship with your Heavenly Father is the key to an abundant life. The Pleasure of His Company is a perfect way to start.
To purchase The Pleasure of His Company, click here.
I read this on NetGalley from Bethany House in exchange for an honest review.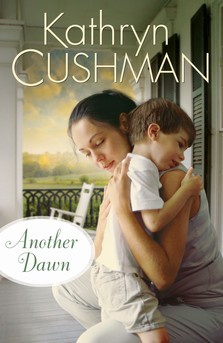 Kathryn "Katie" Cushman has been on my radar for awhile and thanks to Bethany House Publishers, one of her books recently landed in my eager hands. I had the privilege of reading her latest, Another Dawn.  Here is the back cover copy:
What Would You Give for a Second Chance to Make Things Right?
When life gets complicated, Grace Graham runs. She's left romantic relationships, friendships, and even her family after the death of her mother. But now her sister, Jana, is giving her once last chance: Come home and help care for their father–whom Grace still blames for her mother's death–or never show her face in Shoal Creek, Tennessee, again.
With her son, Dylan, in tow, Grace returns home from California. But is she returning for the right reasons? And when costly decisions from the past suddenly put her son's life and the lives of other children in town at risk, will she have the strength to stand strong and await Another Dawn?
Reviews
"Cushman crafts strong characters that are easy to connect with. Understanding, forgiveness and love abound in this modern twist on the prodigal child story." —Romantic Times Book Reviews
At the end of the year I enjoy going through my reviews and choosing my favorites. I get that it is May and we have seven months to go.  Yet I don't want you to miss how much this book got to me in a very good way.
Katie Cushman proved she can create multi dimensional characters and situations we can relate to long after the book is finished. I thought I was going to enjoy a nice read from an author I was interested in. I got so much more with Another Dawn.  Grace Graham's story stretched me to the utmost emotional limits with her perspective on the past, her current issues and her plans for the future. Katie delivered a heartbreaking premise involving her entire family and the community she reluctantly returned to. The issue provides great backdrop for conversation, debate and reflection. I don't just recommend this book for  yourself, I think this is a perfect book for a book group to tackle.
I don't want to say too much because you need to read this book for yourself and not rely on me to reveal spoilers. Another Dawn provides fiction at its best and something I never saw coming: healing for my own issues.
I can't recommend this book enough.
I received this book from Bethany House Publishers in exchange for an honest review.
Kathryn Cushman
is a graduate of Samford University with a degree in pharmacy. After practicing as a pharmacist, she left her career to marry and begin a family and has since pursued her dream of writing. Leaving Yesterday is her third novel. Kathryn and her family currently live in Santa Barbara, California. Visit Kathryn's Web site at www.kathryncushman.com