I hate problems. Trials. Adversity. Hardships. When I go to a meeting I'm the one blurting, "Let's be part of the solution, not the problem."
And that echoed through my mind most of my daughter's 7th grade experience.
Let's face it, middle school sucks. Yes, that's a strong word. But it's accurate, and I'm not taking it back. The academics are challenging. Self esteem and security are like the pennies at the mall that you place in that circle and it spins down the drain for charity. Friendships revolve like the doors, triple time if you are a girl. I'm not even talking about hard home lives, but that's a reality as well.
I watched our daughter transform from a confident girl with a mega-watt smile to someone with her head down and eyes forecasting a vacant look. It is the age, I understand. But there was bullying that left even me speechless. She has health issues that have manifested into learning and the first half of her year was an uphill climb that felt just when she got momentum, someone took a shovel to her and knocked her down the hill.
It was devastating as a parent.
I have been praying for something that would make 8th grade a happier experience. We implemented a specific prayer that has already seen success.
We prayed for people who were not being a positive influence in her atmosphere to prosper somewhere else. And God answered pretty fast.
She has been praying for YEARS for a best friend. She knows that I have a friend that I have known since kindergarten. She has seen me through everything and was the one that told me about Jesus. We still see each other and close down restaurants when I am back in my hometown. And my daughter yearns for a friendship like that.
This month I'm pressing in to believe God for her prayers. To take things deeper and believe Him for things that to my eyes, seem impossible. If you have an impossible prayer, leave a comment or email me at juliearduini@juliearduini.com and I will pray.
But I felt like something was missing. Something hands on that wouldn't just encourage our daughter, but others who need a lift and a smile. Enter 180 Encouragements.
This is a total God thing, because I'm not that smart and it popped in my head. There are around 180 days in a school year. It's also a number that is about change. When someone has a change, you'll hear that they did an 180. So let's see some positive change with 180 encouragements.
I'm looking for 180 people to join the 180 Encouragements page. Our school year starts in late August, so I'm hoping each person would write ONE kind message that I can print out/copy/write out. She is going to decorate a box and we'll put the messages in the box. Then, each school day she reads a message. I believe hearing from all of you, cheering her on, will make a difference.
But I'm not done.
I also want anyone on the page to feel free to take any of the messages for themselves. If they know someone who needs a boost, share it with them. Put it in a lunch box, book bag, bulletin board, bathroom mirror. Maybe YOU need the encouragement. Let's all experience change.
I don't know what this school year holds for us, but I know this,  God knows, and I'm going to be cheering her every step of the way.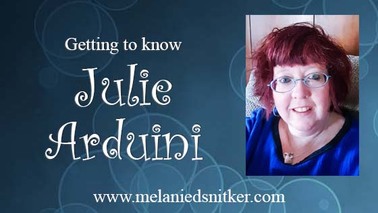 Happy July!
I'm stopping in to say hello and let you know that Melanie Snitker interviewed me at her blog, and I really enjoyed it. I'd love for you to check it out!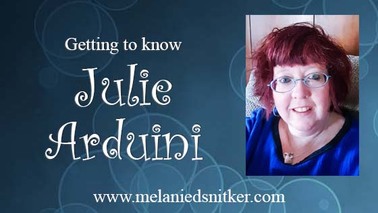 There's something a little different in the back of ENGAGED that I thought readers might enjoy. As a reader, I like knowing what's coming next from authors and what their thoughts and passions are.
Included in ENGAGED is Regan's Acts of Kindness. I didn't have the opportunity to meet Regan Shetsky as our family and hers moved different places. However, her parents spent a lot of time with us when we lived in Upstate NY and they were fantastic with our kids. Regan was taken from them in January, she would have turned 4 in March. It is the desire of everyone who loves Regan to make sure she is remembered. So, I included information about Regan's Acts of Kindness and how anyone interested can also donate to Regan's Memorial Fund. There are so many amazing acts going on in her name. You could be participating in one of them!
Featured after ENGAGED is a series prologue for my next series about Surrendering Opinions. I'm SO excited about this. Sextuplets are thrust in the national spotlight simply because of their unique birth. However, a tragedy keeps them in the limelight and as young adults, they are trying to find their own identities despite the community being so invested in them. They are also each trying to find a love as strong as what their parents had. This is a six book series and the first title is tentatively ANCHORED.
Of course, there is also a contemporary romance that IS ENGAGED. 
Trish Maxwell's back in Speculator Falls with egg on her face and a lot of apologies to make. She left the mountain town for her dream job in New York City, only to come back unemployed. With no prospects, she works at her family's department store and makes amends as she finds a new passion creating window displays for Adirondack businesses. She works hard and tries to convince the people of Speculator Falls she's changed for the better.
As Trish pitches in with community events, she meets paramedic Wayne Peterson, the one man who doesn't seem to judge her. She even makes friends with Jenna Regan, who helps Trish when people demand to know what's next in Trish's life. Living in New York City has been her goal, but the more she's around Wayne and the Adirondack area, the more she's drawn to revising her plans. Just when Trish thinks the plan for her life's coming together, a second chance comes her way that could give her every career goal she's ever wanted, but threaten to tear her and Wayne apart. Can Trish surrender fears about her future and discover God's plan for her?
Did you know I have a FREE eRead for you at my website? Actually, there is a chance to receive TWO FREE eREADS. Check it out at juliearduini.com.