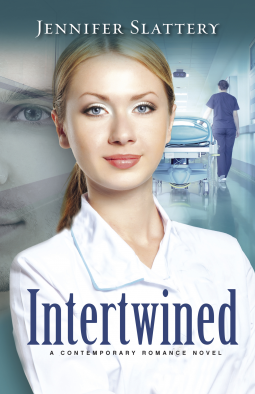 Julie's note:
Please welcome author Jennifer Slattery and her post, When Obedience is Hard.
He was a simple fisherman by trade. He worked long hours late into the night. Each day as he prepared his nets and pushed out into deeper water, one thought occupied his mind:
How many fish will I catch today.
In other words, what will the state of my finances be come morning.
We've been there, right? Living paycheck to paycheck, our thoughts so completely consumed by the day-to-day, plain survival, nothing else penetrates our radar.
Until one day, our nets are filled to overflowing. What do we do? Stockpile? Start canning?
Or leave it all–our biggest dreams come true, for an even bigger dream–a God-sized dream. One that will affect not only our today and tomorrow, but our eternity, and perhaps even the eternity of countless others.
This was the choice a man named Simon wrestled with some 2,000 years earlier.
Here's the scene. Simon was beat. He'd worked all night long and had nothing to show for it. Nothing. Nada. Zilch. His hands were probably sore from pulling in water-drenched nets, although not as sore as he'd like them to be, seeing how his nets were empty when he pulled them in.
So here he is, tired and maybe even a bit defeated. Ready to go home. A crowd gathers, and amidst the crowd stands a man. The man approaches, an immense crowd behind him, and asks to borrow Simon's boat.
Simon could've said no. He could've gone home. To bed, grabbing a few hours sleep before starting the monotony over again the next day, hoping maybe tomorrow would be better and he'd actually catch some fish.
But he didn't. He let the man onto the boat, then, when asked, pushed back out into the water. The very water he'd failed in but a moment before.
And there he sat, maybe for an hour, maybe six. The Bible doesn't tell us, and I suspect it doesn't really matter as I believe the hardest moment was when Simon pushed back out. That moment when he chose to serve another rather than himself, not knowing what might come out of it. Other than a few more hours of lost sleep.
The man talks, and Simon waits. Then, when the talking is done, the man looks Simon in the eye and says, "Go out where it is deeper, and let down your nets to catch some fish."
In other words, "Go back to where you failed and try again."
"Master," Simon replied, "We worked hard all last night and didn't catch a thing."
Here, I envision Simon letting out a defeated, slumped-shoulders sigh, then he says, "But if you say so, I'll let the nets down again."
What would you have said? We know the end of the story. Simon obeys and lets down his nets, finding them bulging with fish when brought back in again.
But Simon didn't know this. He knew one thing–this man called Jesus, the One who claimed to be from God, the One who heals the sick and feeds the hungry, told Simon to "push out in deeper water" and let his nets down again. Because regardless the outcome, he knew this time would be different, because this time, God went with him.
Where are you? Are you standing at the water's edge, with one eye on obedience and the other on "what makes sense"? What's holding you back? Past failures? Wrong motives? Insecurities or fears?
Push out into deeper water, my friend! You'll find Jesus is already there, waiting for you, and whatever He has planned is so much better than anything else you've ever tried to do on your own.
Jennifer Slattery writes soul-stirring fiction for New Hope Publishers, a publishing house passionate about bringing God's healing grace and truth to the hopeless. She also writes for Crosswalk.com, Internet Café Devotions, and the group blog, Faith-filled Friends. When not writing, Jennifer loves going on mall dates with her adult daughter and coffee dates with her hilariously fun husband.
Visit with Jennifer online at JenniferSlatteryLivesOutLoud.com and connect with her on Facebook at http://www.facebook.com/JenSlatte
Abandoned by her husband for another woman, Tammy Kuhn, an organ procurement coordinator often finds herself in tense and bitter moments. After an altercation with a doctor, she is fighting to keep her job and her sanity when one late night she encounters her old flame Nick. She walks right into his moment of facing an unthinkable tragedy. Because they both have learned to find eternal purposes in every event and encounter, it doesn't take long to discover that their lives are intertwined but the ICU is no place for romance….or is it? Could this be where life begins again?
Intertwined, part of New Hope Publisher's contemporary fiction line, is a great reminder of how God can turn our greatest tragedies and failures into beautiful acts of love and grace. Readers will fall in love with the realistic characters and enjoy the combination of depth, heart-felt emotion and humor that makes Jennifer's novels so appealing. Readers will be inspired to find God in every moment and encounter in their own lives!
Buy it:
CBD: http://www.christianbook.com/intertwined-a-contemporary-romance-novel/jennifer-slattery/9781596694439/pd/694430?event=ESRCN
Amazon: http://www.amazon.com/Intertwined-Jennifer-Slattery/dp/1596694432/ref=asap_bc?ie=UTF8
B&N: http://www.barnesandnoble.com/w/intertwined-jennifer-slattery/1121268293?ean=9781596694439