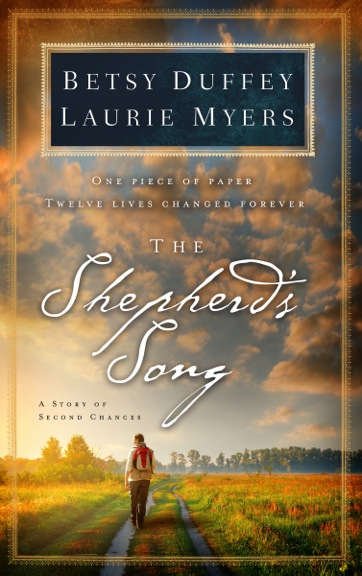 S
While we tally the scores for the 2014 Olympia, Clash of the Titles's annual contest for pre-published writers, have a look at these spectacular new releases, hand-picked just for you. After you've chosen your favorite, let us know which it is by casting your vote in the survey box below.
We wish our contestants all the best!
Mandy will risk everything to protect her guests and her ranch. Her faith, and God's protection, lead her to find out the secret to the Red Gold before it destroys everything.
Local foods chef Claire Halford hosts weddings on Green Acres Farm, but the first bride comes with a ruggedly handsome brother. Noel Kenzie's reforestation company provides him the means to enjoy a globe-trotting life, until he's captivated by a certain chef who's firmly rooted in one place.
Drew Farthering would like to end the summer of 1932 with the announcement of his engagement to Madeline Parker, but instead he finds himself enmeshed in a series of murders that have disrupted the peaceful little village of Farthering St. John. Who is behind the Hatpin Murders, and why are they all in some way connected to Drew?
Shortly before suffering a tragic car accident, Kate McConnell wrote the simple but powerful words of Psalm 23 on a piece of paper to give to her wayward and confused son. As Kate fights for her life her copy of the psalm begins an incredible journey around the world, forever changing the lives of twelve very different people.

Abandoning his life as a temple guard and becoming an indentured servant was the only way Ari could protect young Joash, the true King of Judah, from the child's evil grandmother, Queen Athaliah. However, Ari never thought he'd fall in love with Mira, his master's daughter, and now he must choose between his heart and his sacred duty to God and the nation he has vowed to serve.
Create your free online surveys with SurveyMonkey , the world's leading questionnaire tool.
I love to chat. Food. Current Events. Sports. What Jimmy Fallon did last night on The Tonight Show. What God's showing me.
But sometimes I have to bring up discussion that's more business related. I struggled with that for a long time but realized if I don't talk about my writing and where to find it, there isn't an opportunity to share resources God has for you to live free in Christ.
So that's a talk I need to bring to you today. A bit of writing stuff is going on, and I want to let you know about it. If you want to tell others, I'd love that.
Match Made in Heaven. It's not too late to join other Julie Arduini newsletter subscribers as they follow Beth Prescott and Dean Kellerman in Match Made in Heaven. It's my contemporary romance that offers surrender issues, chocolate, and the Finger Lakes setting of Hammondsport, NY. The April issue offers archive links to previous installments as well as the current one. Subscribe for free in the right sidebar at juliearduini.com and watch your inbox for activation.
Rose Blooms. This short story is one you can vote on, and I hope you do. My plan is to expand it this November as part of NaNoWriMo and write a rough draft as part of a new Finger Lakes contemporary romance series. Read and vote here.
To Write a Story. Valerie Comer was kind enough to let me stop by and share my plotting resources. If you wonder what goes on with fiction creation, read my process here.
Jasmine's Place. Have you discovered the beautiful thing that is Jasmine's Place? It's an e-zine for women filled with articles and interviews on family, beauty, fashion, faith, cooking, and more. The publishers have been so kind to allow me to participate with each issue. I've been interviewed, wrote articles, shared short stories, and created blurbs. This is an international project and one I'm very proud to work with.
Christians Read. Did you know I blog every other Wednesday with Vicki Hinze, Kathi Macias, Sarah Goebel, James Rubart, Hannah Alexander, Maureen Lang, Beth Goddard, Tara Randel, Lynette Sowell, Yvonne Lehman, Kristen Heitzmann? Now Christians Read has a website, and I hope you bookmark it. You can read my posts, too.
Coming Soon. A couple years or so ago, a few of my FaithWriter challenge entries placed and were eligible to be part of the FaithWriter anthologies. The anthologies are taking shape so I'll keep you updated. I'm also working with a group of authors on a project that will encourage a segment of women who could use the support. I should have news on that  front, too. Stay tuned!
I can't believe we're looking at the last day of 2013. It's also the celebration of my surrender. Seven years ago I promised God I'd give Him my fears of rejection and start writing for Him. I created a blog that very night. And the rest they say is history.
One of my favorite things to do here is to choose my favorite reads of the year. To the author it gives them bragging rights if they want, but for me, I love looking back. I choose among the books I reviewed in fiction, non, and Kindle categories. My Kindle category is free reads I chose for me and might not have been published in 2013.
Let me tell you, choosing my favorite fiction wasn't easy. 
Afterall, there were these great reads:
Love Finds You in Glacier Bay, Alaska
and so much more.
I was torn between two.
Runner-up is A Marriage in Middlebury by Anita Higman.
This book has romance, a quaint town, wonderful friends. It was refreshing and sweet. If you haven't read it, please do.
I ultimately chose this book as my favorite fiction read of 2013:
Raspberries and Vinegar by Valerie Comer!
Even months after reading it, Raspberries and Vinegar still comes to mind. Often. I loved this farm lit romance that used processed vs organic food as part of the conflict. I love strong senior citizen characters. The romance was as natural as the food, and fun to watch blossom. I enjoyed everything about this book.

I think you'll love Jo and Zach, too.
Come back tomorrow to learn my favorite non fiction read of the year.
Have a safe and happy New Year's Eve!