September 2017 New Releases
More in-depth descriptions of these books can be found on the ACFW Fiction Finder website.
Contemporary Romance:
Planting Hope by Brenda S. Anderson — Jess Beaumont is trying to get her separated parents together again by restoring the family cabin gardens that helped them fall in love. Luke Harrison inherited his Gran's candy store, but would rather have a Vice President position in his family's land development business—a sure sign of his father's approval. To get the promotion, he must acquire the land on both sides of his store within five months, including the Beaumont cabin. As Luke gets to know Jess, he realizes buying the Beaumont cabin and land will nip their blossoming romance in the bud. Even worse, it could end her parents' marriage. But if he doesn't succeed, he could be trading his corner office for the candy store counter…for good. Is their romance doomed? Or could the classic combination of chocolate and flowers solve everything? (Contemporary Romance, Independently Published)
An Amish Christmas Love by Amy Clipston, Kelly Irvin, Ruth Reid, and Beth Wiseman — Fall in love this Christmas to the gentle pace of Amish courtship. In Winter Kisses by Beth Wiseman, six lonely hearts find healing in the Stoltzfus homestead basement while waiting out a Christmas Eve storm. In The Christmas Cat by Amy Clipston, a group of young people and a forbidden house cat bring reminders of love and hope to a grieving widow at Christmas. In Snow Angels by Kelly Irvin, A young woman's prayer for a Christmas proposal is delayed by the appearance of her potential groom's first love, whom me met on his rumspringa. In Home for Christmas by Ruth Reid, an Englisch woman thinks she's breaking into the house her aenti left to her, only to discover she's trespassing upon an Amish widower and his young daughter, whose quiet way of life tempts her to stay. (Contemporary Romance from HarperCollins Christian Publishing)
Magnolia Storms by Janet W. Ferguson –Maggie Marovich lost her father to Hurricane Katrina, so she's dedicated her life to meteorology and plans never to return to the Mississippi Coast or the ship pilot she once loved—until a family crisis sends her running headlong into a storm. (Contemporary, Independently Published)
The Christmas Admirer by Laura V. Hilton — Susanna's left with three options: one, go with Daed to his new home with a new mom; two, stay in Jamesport, Missouri, as an old maid; or, three, the best yet, flush out her mysterious secret admirer. But how could she be with anyone else when her heart is still with Benaiah? (Contemporary Romance from Whitaker House)
Finding Love in Friday Harbor, Washington by Annette Irby — Professor Mikaela Rhoades has a plan: she'll encourage her students' marine biology research through an exclusive program while helping an old family friend's whale touring business stay afloat. The challenge is the tour captain is her first love and ex-fiancé. Mikaela longs to help his family in the wake of his father's death, but she's keeping secrets. Captain Hunter Cahill has taken over the family touring business after his father's death. Unfortunately, he's drowning in grief and accumulated debt. To make matters more difficult, he'd promised his father to pursue Mikaela if she ever returned to the island single. But what will it cost him to spend the summer romancing Mikaela? (Contemporary Romance from Mountain Brook Ink)
Returning Home by Toni Shiloh — Jo Ellen Baker is shocked to find out that the boy who teased her mercilessly throughout high school, has returned to their hometown of Freedom Lake, and he's missing a leg. When his mother asks her to renovate their carriage house to give him a place to gain his independence back, she wants to say no. But one look at him brings a rush of forgotten feelings. Evan Carter can't believe he has to return home and live with his parents. Every hope and dream he ever had dissipated in a car crash that cost him his leg. Stuck in a wheelchair, he's forced to reexamine his relationship with God and the local carpenter, Jo Ellen Baker. Will renovating his home open the door for a mended relationship, or are some wounds too deep to heal from? (Contemporary, Independently Published)
All This Time by Melissa Tagg — Ten years ago, Bear McKinley gave up everything—his freedom and his reputation—for his mess of a family. But after years of distance and too many attempts at starting over, he finally has a new life doing noble work in Brazil . . . until his past catches up to him. Raegan Walker is happy working a slew of part-time jobs, still living in her childhood bedroom and rarely venturing from her hometown. At least, that's what she tells everyone . . . and herself. But she can't help wondering what might've happened if she hadn't abandoned her art so many years ago—and if Bear McKinley had never left. When Bear returns and she's commissioned for a painting that just might revive her artistic ambition all in one week, it's time to finally reach for more. But doing so means facing the fears that have held her back all this time, including admitting the secret she's kept from Bear and her family. With her dream and her heart on the line, how much will Raegan have to risk to finally chase her happy ending? (Contemporary Romance, Independently Published)
Home All Along by Beth Wiseman — Charlotte has made a home for herself in Amish Country with Daniel. But unforeseen events rock their fragile world and may move them even further away from the life they long for. Charlotte, an Englisher, is living in Amish Country, and fallen in love with an Amish man. But just when she is considering a permanent conversion to the Amish way of life, her world crashes around her. An unexpected death and a mysterious visitor unsettle Charlotte, and she begins to question her faith and her choices. Will Charlotte and Daniel's relationship succumb to the many pressures around them, or will their faith and community help them become strong enough to build a life together? (Contemporary Romance from HarperCollins Christian Publishing)
General Contemporary:
Mercy Triumphs
by
Jana Kelley
— Mia, an American Christian, has lived in Sudan so long that persecution, harassment, and danger have become commonplace for her. Her tough outer shell threatens to harden her heart while her newly Christian friends, Halimah and Rania, former Muslims, are forced to live in exile outside Sudan. All three quickly discover that escaping danger in one place only means facing even greater challenges elsewhere. As God's mercy becomes evident in their lives, they must choose whether or not to offer mercy to those who don't deserve it. Based on real-life events, Mercy Triumphs reveals some of the struggles Christians face when living under Islamic law. (General from New Hope Publishers)
Life in Chapel Springs by Ane Mulligan — Is it a midlife pregnancy or … cancer? Claire will keep her secret until she's sure but it isn't easy. Neither is trying to buy a home pregnancy test without anyone finding out. Between her twins double wedding, the caterer cancelling, a looming nationwide art tour and her health, Claire s life is upside down. Meanwhile, shy Lacey Dawson faces the emotional effects of traumatic injuries requiring facial reconstruction, and rumors of gold in Chapel Springs have greedy investors clamoring to buy all the homes in town and mine the gold. Will life in Chapel Springs ever be the same? (General from Lighthouse Publishing of the Carolinas)
Historical:
A Conspiracy of Breath by Latayne C. Scott — What would it have been like to be a woman, a Gentile, and someone onto whom the Holy Breath moved – to produce what became the mysterious Epistle to the Hebrews in the Bible? (Historical from TSU Press [Trinity Southwest University])
Queen of Sheba by Jill Eileen Smith — King Solomon meets his equal in the Queen of Sheba and does his best to give her everything she seeks to find, but will he be able to give her the deepest longing of her heart? (Historical from Revell – A Division of Baker Publishing)
These Healing Hills by Ann H. Gabhart — When life takes an unexpected turn, Francine Howard finds work in the mountains as a midwife where healing and love await her. (Historical Romance from Revell – A Division of Baker Publishing)
12 Days at Bleakly Manor by Michelle Griep — Clara Chapman receives an intriguing invitation and is promised a sum of five hundred pounds if she will remain a guest at Bleakly Manor for the duration of a twelve-day Christmas celebration. Then she learns Benjamin Lane, who left her at the altar, is also in attendance. Imprisoned unjustly, Ben wants revenge on whomever stole his honor. Torn between money, revenge, and love, will Clara and Ben last the full twelve days at Bleakly Manor and learn what matters most at Christmas? (Historical Romance from Barbour Publishing)
Mystery:
When the Bishop Needs and Alibi by Vannetta Chapman — Amish bishop Henry Lapp eagerly awaits the annual arrival of 20,000 sandhill cranes to the San Luis Valley of Colorado. But his visit to the Monte Vista National Wildlife Refuge reveals more than just a miracle of God's creation. Hidden among the bulrushes and cattails is the deceased body of a young woman. As the local authorities attempt to unravel the mystery, Henry feels God's calling to use his extraordinary talent to aid in the investigation. His ability to draw from memory in photographic detail could help solve this puzzling case. Henry's closest friend, Emma Fisher, has always urged him to embrace his gift. As their relationship deepens, Henry realizes his involvement could put him and those he loves in the direct path of a killer, one who is willing to do anything to cover up a brutal crime, including framing the bishop. (Mystery from Harvest House)
The House Next Door by Susan Page Davis — As Jennifer's due date approaches, Harvey decides to invest in real estate, unaware of the terror this will cause his family. A hidden cupboard isn't so bad—in fact, it's almost fun to try to solve the little mystery inside it. But will any of their loved ones want to live next door after they learn what's in the basement? (Mystery, Independently Published)
Solve by Christmas by Amber Schamel — Detective Jasper Hollock thought he wanted nothing more than a real case. But when the man who raised him stands on the brink of suicide and mysterious incidents sabotage the factory, Jasper has 24 days to unravel the malicious plot and convince his employer that life is worth living. (Mystery, Independently Published)
Romantic Suspense:
Justice Buried by Patricia Bradley — A security specialist is accused of murder and must clear her name or her career is over, but her investigation draws her into the path of a killer, and she finds herself fighting for her life. When a man from her past is called in to investigate, she may find that he's the biggest security threat yet . . . to her heart. (Romantic Suspense from Revell – A Division of Baker Publishing)
Rescued Hearts by Hope Toler Dougherty — An innocent bike ride leads to a hostage situation, jeopardizing an undercover mission and two stubborn hearts. (Romantic Suspense from Mantle Rock Publishing)
Deadly Proof by Rachel Dylan — A female attorney hires a former Army Ranger turned private investigator to help research an alleged pharmaceutical cover-up. As the case deepens, both hearts and lives become endangered. It appears someone is willing to risk everything–even murder–to keep the case from going to trial. (Romantic Suspense from Bethany House [Baker])
Uncharted Hope by Keely Brooke Keith —
Sophia Ashton must prove herself in her new job while researching the gray leaf medicine and dealing with her toxic family. (Romantic Suspense from Edenbrooke Press)
Thriller/Suspense:
Crown of Souls by Ronie Kendig — Perhaps the only person as skilled as Cole "Tox" Russell is Alec King, a rogue Special Forces operator who vanished months ago. Now he's back, and he's out for justice. Furious with orders that got his men killed, he intends to make those responsible pay. And he insists Tox join him, believing they are the same breed of soldier. Afraid his old friend could be right, Tox battles a growing darkness within himself as he and his team are forced into another deadly encounter with antiquity. It appears Alec is harnessing the power of a mysterious artifact, a crown that history has linked to some of the worst slaughters in humanity. Racing to stop Alec before his vengeance is unleashed, Tox must fight the monster without becoming one. (Military Suspense from Bethany House [Baker])
Witness Protection by Carol Kinsey — After four years in witness protection, Ty Westgate's identity has been exposed – with the help of a struggling nurse, the ex-lawyer with a new faith must work to unravel the truth behind his adversaries before he's silenced permanently. (Thriller/Suspense, Independently Published)
Save
Save
Save
Tags: 12 Days at Bleakly Manor, A Conspiracy of Breath, ACFW, ACFW Fiction Finder: September 2017 New Releases, All this Time, Amber Schamel, An Amish Christmas Love, Ane Mulligan, Ann. H. Gabhart, Annette Irby, authors, Beth Wiseman, Brenda S. Anderson, Carol Kinsey, Christian authors, Christmas Admirer, Crown of Souls, Deadly Proof, fiction, Fiction Finder, Finding Love in Friday Harbor, Home All Along, Hope Toler Dougherty, Jana Kelley, Janet W. Ferguson, Jill Eileen Smith, Julie Arduini, Justice Buried, Keely Brooke Keith, Latayne C. Scott, Laura V. Hilton, Life in Chapel Springs, Magnolia Storms, Melissa Tagg, Mercy Triumphs, Michelle Griep, Patricia Bradley, Planting Hope, Queen of Sheba, Rachel Dylan, Rescued Hearts, Returning Home, Ronie Kendig, Solve by Christmas, Susan Page Davis, The House Next Door, These Healing Hills, Toni Shiloh, Unchartered Hope, Vannetta Chapman, Washington, When the Bishop Needs an Alibi, witness protection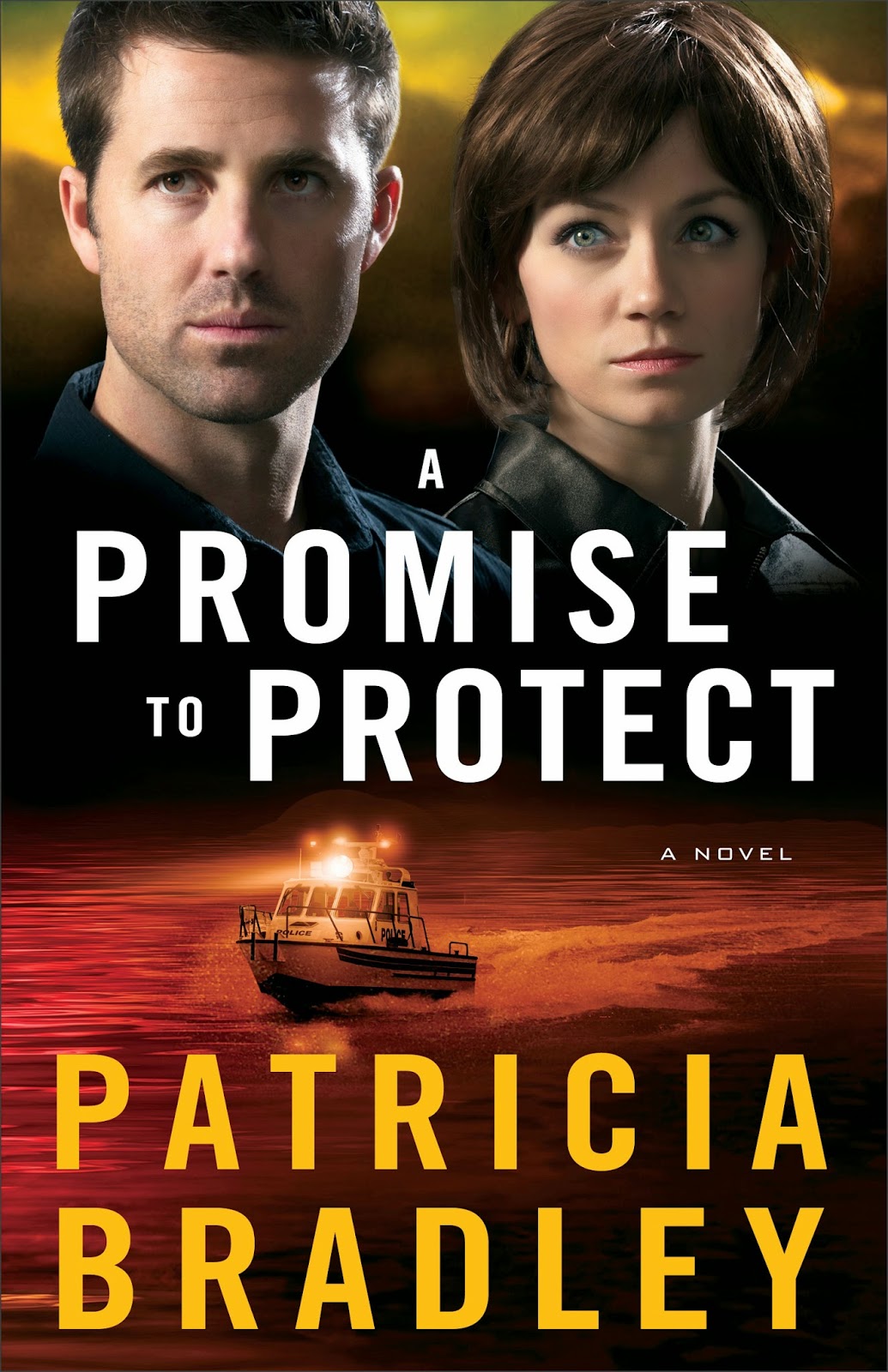 Former Clash Contestant Patricia Bradley is in the spotlight today! A popular romantic suspense author from Mississippi, her latest book "A Promise to Protect" released this fall and garnered high praise from readers. It's the second book in her Logan Point series, with the third releasing next summer.
A Promise to Protect:
In a steamy small town riddled with broken promises, one woman's secret could change everything.
Acting Sheriff Ben Logan hasn't heard from Leigh Somerall in a very long time, but it doesn't mean he can get her—or their whirlwind romance of ten years ago—out of his head. When she calls out of the blue, it is with a strange request to protect her brother, Tony. But all too soon, Ben is charged with a different task—protecting Leigh from the people after her brother. With Leigh doing everything in her power to avoid Ben, it's no easy task. And the secret she is keeping just may change their lives forever.
The Christian Manifesto says this about A Promise to Protect:
"Patricia Bradley definitely has a knack for creating mysteries that are tough to get to the bottom of. A Promise to Protect proves once again that Patricia Bradley has a knack for writing intriguing, complex mysteries that are difficult to solve. Fans of her first novel won't be disappointed, and hopefully this book will endear some new readers to her as well."
JoJo Sutis on Goodreads says:Wow! Wow! Wow! Once again Patricia Bradley has written another hit! I couldn't wait to get my hands on a copy of this one from the minute I finished the first Logan Point book. I was so excited to get to read more about Ben (a character from book 1). The interaction between the two main characters was awesome…I love when main characters have a past together. This is definitely an edge of your seat thriller, full of secrets and intrigue. I'm thrilled to have found a new fave suspense author…fans of Lynette Eason, Terri Blackstock, and Irene Hannon don't miss Patricia Bradley!!!"
About Patricia:
Patricia Bradley lives in North Mississippi and is a former abstinence educator and co-author of RISE To Your Dreams, an abstinence curriculum. But her heart is tuned to suspense. Patricia's romantic suspense books include the Logan Point series—Shadows of the Past and A Promise to Protect—and Matthew's Choice a Heartwarming romance. Her workshops on writing include an online course with American Christian Fiction Writers and workshops at the Midsouth Christian Writer's Conference in Collierville, TN. When she's not writing, she likes to throw mud on a wheel and see what happens.
Coming in July–the third book in the Logan Point series features Livy Reynolds and Robyn Martin's story:
It's been more than two years since homicide detective Livy Reynolds's cousin disappeared from Logan Point. Unlike most people in her hometown, Livy has never believed that Robyn left voluntarily. When Dallas private investigator Alex Jennings contacts Livy concerning a missing senator's daughter who was last seen in Logan Point, she notices eerie similarities between the two disappearances. But with self-doubt plaguing her and an almost instant dislike of Jennings, Livy is finding this investigation an uphill battle. With her future in law enforcement on the line, can she find a way to work with a man who is her polar opposite?
COTT NEWS: Don't forget! Submissions for the Olympia are open through next Friday, December 12th, for all unpublished novelists! Get feedback from those who count most: READERS. For submission guidelines, visit us at http://www.clashofthetitles.com/p/the-olympia.html
Tags: A Promise to Protect, author, Clash of the Titles, COTT, fiction, Julie Arduini, Patricia Bradley, suspense author
**
Welcome to the September clash!!
Five new books for your bookshelf this month! From suspense to humor, these books are the newest addition to CBA. Which one lands at the top of your to-be-read pile? Based on what you see below, please choose the book that grabs you–the one you'd read first. Cast your vote below and help bring one book to the top of the pile!
Winner announced right here on Thursday, November 6!

A TIME TO DIE by Nadine Brandes
In a world where everyone has a Clock showing their day of death, Parvin Blackwater tries to find meaning in her last year alive by rescuing Radicals from the government's crooked justice system. When the authorities find out about her illegal activity, they cast her through the Wall — her people's death sentence.
CHAPEL SPRINGS REVIVAL by Ane Mulligan
Best friends Claire and Patsy embark on a mission of mishaps and miscommunication, determined to restore warmth to Chapel Springs —and their lives. But with a friend like Claire, you need a gurney, a mop, and a guardian angel.
Purchase Chapel Springs Revival
A PROMISE TO PROTECT by Patricia Bradley


Acting Sheriff Ben Logan hasn't heard from Leigh Somerall in a very long time, but it doesn't mean he can get her—or their whirlwind romance of ten years ago—out of his head. In a steamy small town riddled with broken promises, one woman's secret could change everything.
KEPT by Sally Bradley


Thirty years into life, Miska Tomlinson is left with nothing but pain, loss, and a boyfriend who won't leave his wife. But when Dillan Foster moves in next door, Miska realizes that she's on a path of self-destruction and that there are honorable men—like Dillan who, now that he knows her past, wants nothing to do with her.
SPINSTERED THE NOVEL by Sharyn Kopf


Catie, Jolene and Uli aren't sure how they ended up over 40 and still single, but when a new GWP (Guy With Potential) enters her life, Catie begins to think there might be hope … until her life falls apart. With their hearts on the line, these three friends search for love and find it in unexpected places.
Create your free online surveys with SurveyMonkey , the world's leading questionnaire tool.
Tags: A Promise to Protect, A Time to Die, Ane Mulligan, authors, books, Chapel Springs Revival, Clash of the Titles, COTT, fall reads, Julie Arduini, Kept, Nadine Brandes, Patricia Bradley, Sally Bradley, Sharyn Kopf, Spinstered The Novel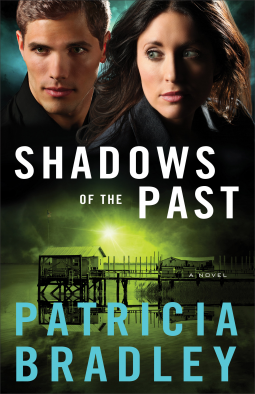 While she's stalking the truth . . . someone is stalking her.

Psychology professor and criminal profiler Taylor Martin prides herself on being able to solve any crime, except the one she wants most desperately to solve–the disappearance of her father twenty years ago. When she finally has a lead on his whereabouts, Taylor returns home to Logan Point, Mississippi, to investigate. But as she works to uncover the truth, someone else will do almost anything to keep her from it.

Nick Sinclair pens mystery novels for a living, but the biggest mystery to him is how he can ever get over the death of his wife–a tragedy he believes he could have prevented. Now that his estranged brother is the only family he has left, Nick sets out to find him. But when he crosses paths with Taylor, all he seems to find is trouble.

Join the chase as Taylor and Nick search the murky shadows of the past for the keys to unlocking the present–and moving into a future they never imagined.
Shadows of the Past is a debut novel by Patricia Bradley but doesn't read like one. This is a solid story with old wounds, mystery, conflict, and chemistry.  Taylor's determined to find out about her Dad's disappearance and she's got her eye on Nick's family. Nick knows mysteries but he's confused by grief and family loyalties. Mix this together and it's a powder keg of emotions, complicated by someone not wanting Taylor to find the truth.
I really enjoyed this. Like I said, it's solid with multi layered characters and constant conflict, especially around the hero and heroine. My only surprise was that this was a debut novel. I'm sure we'll be seeing more from Patricia Bradley, and that's a very good thing.
To purchase Shadows of the Past, click here.
I received Shadows of the Past from the publisher in exchange for an honest review.
Tags: book review, debut novel, fiction, Julie Arduini, Patricia Bradley, Shadows of the Past
About Me:

Wife. Mom. Author. Reader. Blogger. Amateur nature photographer. Chocolate eater. Encouraging you to surrender the good, the bad, and---maybe one day---the chocolate.

Find me across social media @JulieArduini, and follow me on my Amazon Author Page.

Where Else You Can Find Me

Step Into the Light Blog Talk Radio Show


Contributor: Jasmine's Place

Contributor: Patient Worthy

iRun4
Rare Mom

Every Other Wednesday: Christians Read

Surrendering Time Series & Recent Releases

Join the Fun

My Instagram

iBloom Resources

Member

Archives