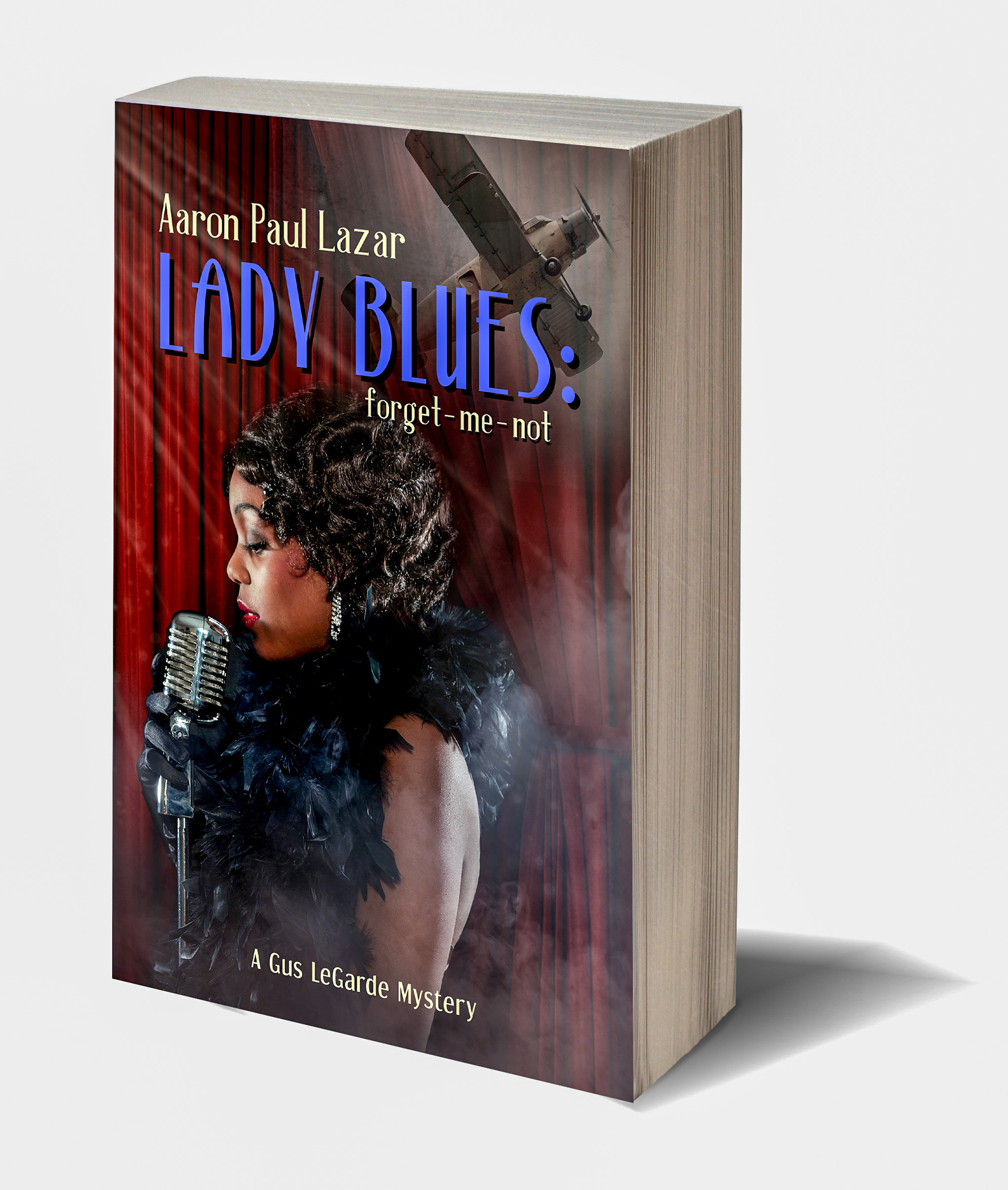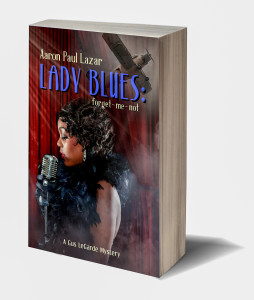 Book Description:
Past and present collide when an Alzheimer's patient's fragile memory holds the key to solving mysteries dating back to World War II—including a long lost secret love affair.

Music professor Gus LeGarde is just doing a favor for a friend when he agrees to play piano for church services at a local nursing home. He doesn't expect to be drawn into a new friendship with an elderly Alzheimer's patient dubbed "the music man" or to stumble across a decades-old mystery locked inside the man's mind.

Octogenarian Kip Sterling doesn't know his own name—but he speaks Gus's language, spouting jazz terms like "cadence" and "interlude" and "riff." He's also obsessed with "his Bella," but nobody knows who she is.

When Kip is given a new drug called Memorphyl, he starts to remember bits and pieces of his life. Gus learns Bella was Kip's first and only love, but their relationship was shrouded in scandal. Intrigued, Gus agrees to help search for her. Could she still be alive?

Horrified when the miracle drug suddenly stops working and patients begin to backslide, Gus panics. Can he help Kip find his beloved Bella before all the memories disappear?
What an enjoyable read Lady Blues was. Gus LeGarde has another mystery on his hands when a senior citizen in a nursing home befriends him and starts remembering his past after taking a new medication. Suddenly many residents are being discharged thanks to the miracle cure found inthe form of a pill. But just as fast as the medication helped, Kip and his peers are starting to regress. It's up to Gus and his strong support system to find out why.
I loved flipping the pages to find out the "why." It's a great mystery with a backdrop I don't see too far out of the realm of possibility of being a real news headline. Lady Blues takes place in one of my favorite places, the Genesee Valley of Upstate NY. Aaron Paul Lazar does a fantastic job bringing Livingston County alive to readers with places like Livonia, Honeoye Falls, Conesus, and even a Rochester mention.
There's also history to adore, and I did. For music lovers, Gus is a music professor at a college that sounds very much the same one I graduated from. It's music that first brings him to Kip, and Kip's entire life is wrapped up in music. When Kip remembers his past love, Bella, a blues singer, there is the tie-in to history, Kip was mentored by Glenn Miller. The key to Kip and Bella being torn apart is found in Glenn Miller, too. I loved the entire music background, the war, and how everything worked together.
Lady Blues also has strong secondary stories that are multi dimensional, but don't take away from the main plot and characters. Sieg and Lily, Curtis, and Camille.
A head's up, there is some profanity.
All in all, Lady Blues was a wonderful blend of mystery, romance, music, and history.
To purchase Lady Blues, click here.
I received a copy of Lady Blues in exchange for an honest review.

Over the following week, Clash of the Titles is featuring five, brand spanking new inspirational novels. Each of the below novels has been on book store shelves for about a month; each is a slightly different genre. Which one calls you? Take a moment to browse, then, using the voting box below, let us know which you're most likely to read first. Happy browsing! VOTE from Now until next Wednesday – tell your friends – then come back and see which book is this month's champion!

The Song of the Tree by Lotis Key
Despite promises of eternal joy given by the Tree of Life, a privileged young woman loses everything in a brutal war. Her husband disappears; her family is murdered; her home is burned to the ground.
Mind of Her Own by Diana Lesire Brandmeyer
Who knew making dinner could change your life? Louisa Copeland certainly didn't.
Counterfeit Cowboy  by Lacy Williams
From the moment Jesse Baker collides with Erin O'Grady on a Boston train platform, he faces a dilemma. For once, Jesse doesn't want to lie about who and what he is.
A Promise to Protect  by Liz Johnson
When his best friend's sister is attacked, Navy SEAL Matt Waterston promises no harm will come to Ashley Sawyer—not on his watch. Threats are a regular part of Ashley's life as the director of a battered women's shelter, but when she and Matt uncover a crime ring more sinister than anyone imagined, trusting Matt could be the only way to survive.
The Knitting Fairy by Jaime Marsman
Librarian Molly Stevenson rather expected her new job at Crabapple Yarns to be deadly boring… but somehow she just didn't expect the "deadly" part to be quite so literal. After all, what could possibly be more sweet and innocent than a yarn store and a bunch of ladies knitting?
FOLLOW THE LINK TO TAKE OUR SURVEY: http://www.surveymonkey.com/s/33PR9NT
If you enjoy history like I do, April 14th is most likely on your radar. Its been 100 years since the Titanic sinking and bookshelves and screens will be full of stories, commentary and re-enactments.
It's tragic, and yet it is one of those events I can't get enough of, learning the tidbits and details. Sorting fact from fiction. Learning from many mistakes—from pride and arrogance to how to treat people regardless of their personal wealth.
I'm part of the Christians Read blogging team and my latest post explores the Titanic themed books out there. I'm making my way through the list. I finished Walter Lord's A Night to Remember and the interactive juvenile based, Can You Survive the Titanic. Next up on my list is Promise Me This and Hearts that Survive.
If you're looking for Titanic reading, I thought I'd share my post with you.
Happy reading!