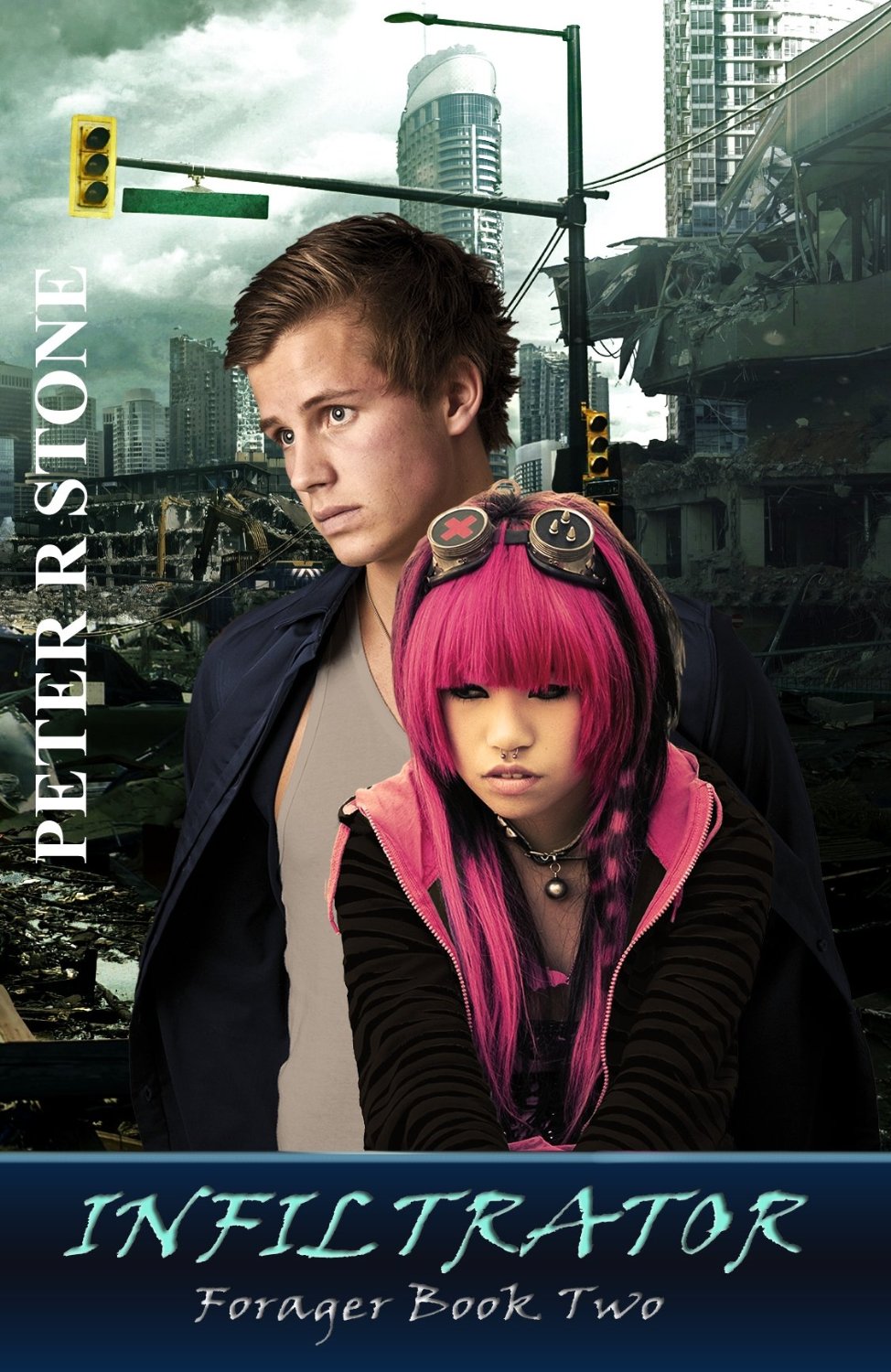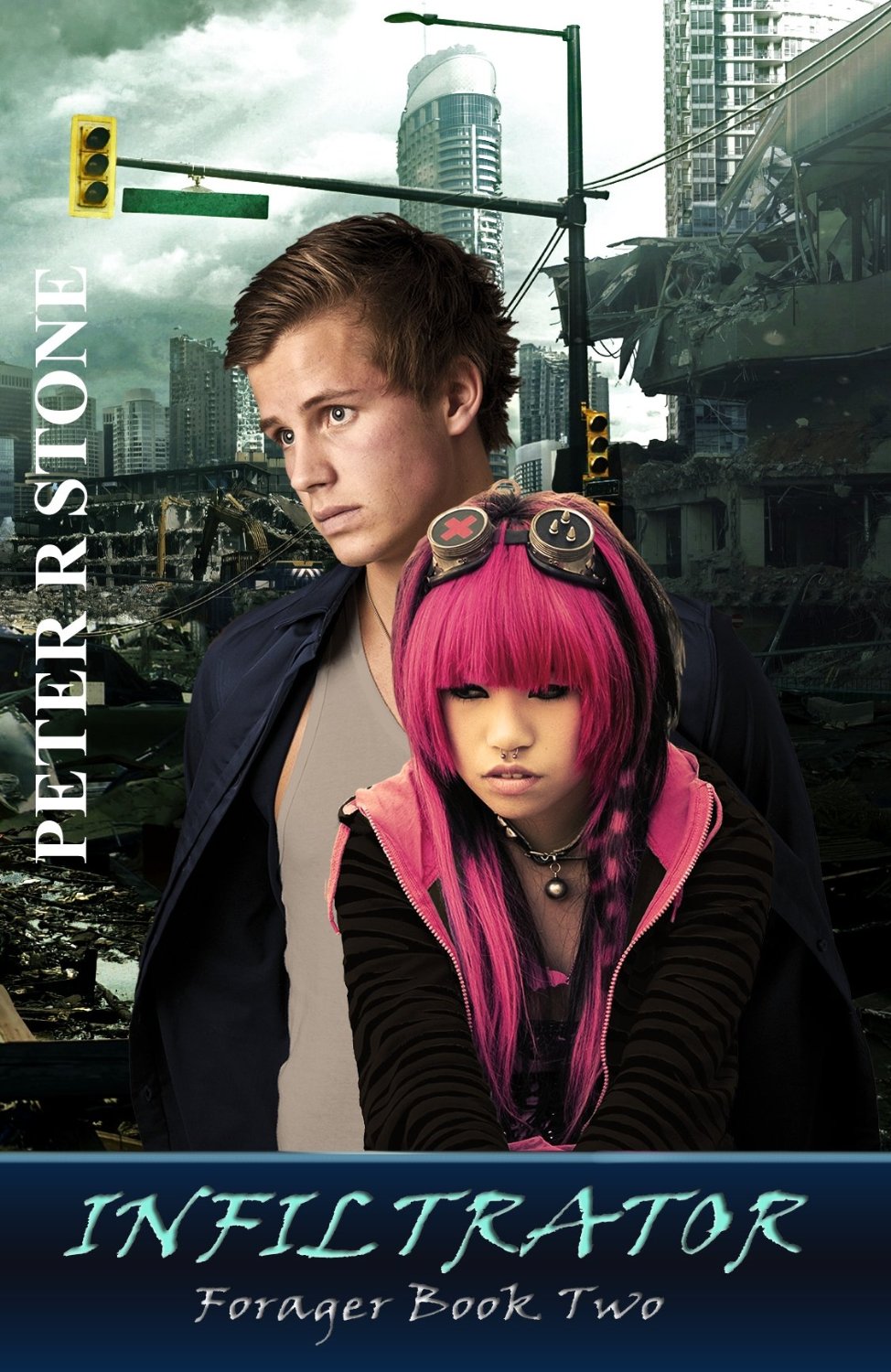 Book Description:
For eighteen-year-old Ethan Jones, Nanako, and the surviving members of his foraging team, the trip back to Newhome is a nightmarish journey fraught with danger. When they do get back to Newhome, Nanako's dreams of a normal life are shattered when Ethan's jilted ex-fiancé makes it her personal goal to turn Nanako's life into a living hell. And as if that isn't enough, she and Ethan fall afoul of a senior officer of the town's draconian Custodian police force. To complicate matters, more memory fragments from Ethan's missing year surface, bewildering him with their horrific implications – what exactly did he get up to with the Hamamachi Rangers two years ago? Did they – did he – really commit such heinous crimes? Furthermore, a Hamamachi Ranger who used to have the hots for Ethan stumps him when she asks if Nanako has told him the dreadful things that happened to her after she was dumped back in Hamamachi two years ago. What are these disturbing secrets from her past that Nanako is hiding from him? Against this backdrop of personal anguish, the Hamamachi Rangers and ferocious Skel, dead set upon revenge, unleash their diabolical plan against Newhome. But how far will they go in their quest for vengeance? Can the Custodians stop them, or should Ethan risk his life again by stepping up to help save the town, going against Nanako and her insistence that he stay away from combat because she can't bear the thought of losing him.
Infilitrator is another page turner filled with action, suspense, a little romance, and even an air of mystery. Peter Stone is a natural storyteller, placing the reader right in the middle of action. I admitted in the first book in the series, Forager, that dystopian novels are usually over my head and I'm intimidated by them. That's not the case with this series or Infiltrator.
Ethan's still fighting amnesia, a year missing from memory, but slowly the memories are coming back. While they do, he's fighting to save Newhome. When it would appear he could have a moment's peace, even time with family brings stress. Nanako has secrets Ethan discovers. The threat of death either from the dreadful Skel or within ranks is always there.
This was an engaging read full of entertainment. I definitely recommend checking out Infiltrator.
To purchase, please click here.
I received a copy of Infiltrator in exchange for an honest review.
I have a confession.
For the longest time, I didn't know what dystopian meant. But freedictionary.com defines dystopia as this:
An imaginary place or state in which the condition of life is extremely bad, as from deprivation, oppression, or terror.
So when Peter R. Stone contacted me to let me know his novel, Forager, is now available, I knew what kind of novel he'd written.
And Dystopian is a hot genre to be reading right now. Thank you, Hunger Games.
I know Peter from FaithWriters and I let him know that I'd let you know Forager is available. Young adults especially love novels like this, and they are typically hard to buy for. So let this be an idea for Christmas.
Here's what Forager is about.
Eighteen-year-old Ethan Jones lives in Newhome, a town built upon the decaying ruins of post-apocalyptic Melbourne, ruins haunted by the ferocious Skel, a nomadic tribe of degenerate savages.

The Skel are ramping up their attacks on Newhome's foraging teams and infesting Melbourne's ruins in ever greater numbers. Is this part of a larger plan that could spell the town's doom?

Meanwhile, the last thing Ethan expects when he and his companions rescue a two-car convoy from the Skel is a Japanese teenage girl with an outlandish dress-sense, who after they take her back to Newhome, goes to great lengths to ingratiate herself into his life. But is it in gratitude for saving her life or is she seeking something more?

And what a quandry she places him in, for he knows the rules, that no man is permitted to be alone with an unmarried woman. But how can he drive such a gentle soul away when she touchs his heart so deeply, even though she clearly carries the pain of a broken heart.

At the same time, Newhome's police force, the Custodians, are suspicious of Ethan's foraging team's successes and are pulling out the stops to find out which member of his team has the illegal mutant ability that gives them an edge over the other teams. Should these peacekeepers discover Ethanis the mutant they seek, they will haul him away and dissect him like a frog.
To purchase on Kindle or a Kindle app, click here.
To purchase Forager as a paperback, click here.
To preview the first four chapters, click here.