In this heart-warming picture book designed for girls, author Glenys Nellist tells the inspiring stories of incredible women in the Bible. With beautiful illustrations by Rachel Clowes and sweet lift-the-flap envelopes, each story delivers a special message for children to open as they read their own personal love letters from God. Full of warmth and love, this picture book will fill girls' hearts with the wonder of the Lord. The stories of Eve, Miriam, Esther, Mary, and many more will delight children and remind them of the bond they can share with God, just like the women of the Bible.
This is a colorful book for girls ages 4-8 that features Bible stories that will help them learn about the Bible, important women who are part of "His-Story," and draw closer to God. The stories are more for the elementary age, but it makes for a good nighttime routine where a parent could read to the girl.
The illustrations are colorful and feminine, very attractive for a little girl. What sets  the book apart is each story has an envelope flap that the girl can open. It is a letter that can be addressed to the reader, and it is an encouragement from God. Just reading it for myself was a special experience. I could see where a little girl would see her name (if you filled it in ahead of time) and be excited to see what God has to say to her.
I think this is a great book for any girl's library. If they are the younger side, they will appreciate being read to and looking at the pictures. For the older girls, the stories they can read themselves and the letters from God make this is a book they won't forget.
I definitely recommend LOVE LETTERS FROM GOD.
I received this book from the publisher and the review is my own honest opinion.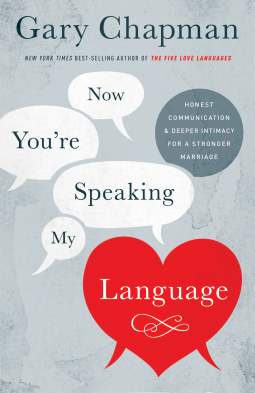 Now You're Speaking My Language from multimillion selling author Gary Chapman (The Five Love Languages) encourages husbands and wives to offer steadfast loyalty, forgiveness, empathy, and commitment to resolving conflict, thus encouraging each other in spiritual growth. With great clarity, Dr. Chapman shows how communication and intimacy are key points in developing a successful marriage by focusing on these principles: Lasting answers to marital growth are found in the Bible, Your relationship with God enhances your marriage relationship, Communication is the main way two become one in a marriage, and Biblical oneness involves sex, but also intellectual, spiritual,emotional, and social oneness.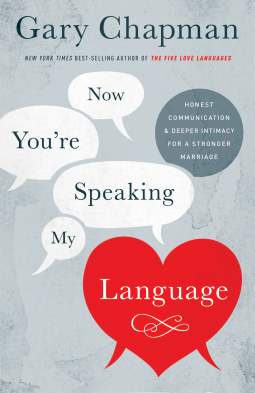 I've read and applied Dr. Chapman's marriage resources for years, so I'm always excited when I know another marriage related book is available. As always, Now You're Speaking My Language breaks down common problems in marriage and gives statistics, stories, Biblical examples and testimonies to share ways to strengthen marriage.
He accomplishes this through easy to understand methods, not too preachy, not too complex. My favorite learning took was identifying the four "fowls." It's simple to remember, and as soon as he gave examples, I could immediately think of people and conversations where these fowls were around.
Nuggets like that are sprinkled throughout the book. For that, I recommend married couples take a look and apply what they learn. You won't be sorry.
To purchase Now You're Speaking My Language, click here.
I received a copy of this book from the publisher through NetGalley in exchange for an honest review.