Book Description:
Inspired by the Kendrick Brothers' new movie, War Room, this exciting new resource from the #1 best-selling author team behind The Love Dare and The Resolution for Men is designed to help anyone learn how to become a powerful person of prayer. The Battle Plan for Prayer begins with prayer's core purpose, its biblical design, and its impact throughout history. Readers will be guided scripturally through the fundamentals of how effective prayer works, inspired towards a closer, more intimate relationship with God, and shown how to develop specific prayer strategies for each area of life. Prayer can accomplish what a willing God can accomplish. It should be your first plan of attack in all of life's battles, not your last resort. If you want to experience the joy of mightily answered prayer, then it's time to engage with God at another level.
 The Battle Plan for Prayer reminds me a lot of The Love Dare, the book inspired by the movie, Fireproof. The Battle Plan starts with the basics and each day, as they suggest reading a chapter at a time daily, gets more intense. By the end of the book the reader is armed with Biblical definitions of prayer, Scripture, examples and then strategies for specific prayer events.
What I found especially helpful were the Appendix at the end. They are full of resources to turn to time and time again. The entire book was well done and a must have for any family hungry to turn or return to prayer as part of their lifestyle.
The Battle Plan is part of the resources available to all ages in conjunction with the upcoming movie, The War Room. Please check my reading page to see my other reviews.
To purchase The Battle Plan for Prayer, click here.
I received The Battle Plan for Prayer in exchange for an honest review.
What's Your Strategy? 

As kids grow, their prayer lives need to grow too—but how? Stephen Kendrick and Alex Kendrick offer a strategy that kids can use to figure out how prayer works and just how powerful it is. Lots of great explanation is combined with fun activities, illustrations, and journaling prompts to get kids thinking and praying. 

This companion book to the movie War Room contains 32 perforated journal pages kids can use to write specific prayers and then post them on the walls in their prayer room—just like the characters in the movie. Topics include:
What is prayer? Why should I pray? Where do I pray? Is there a wrong way to pray? What should I pray for? Does God really hear me?
I love all the resources available to supplement the War Room movie. Prayer Works: Prayer Training and Strategy for Kids walks kids through all the important aspects to prayer. It asks questions all elementary/upper elementary kids would ask, and gives thoughtful answers on their level. It's colorful and smart to keep interest. For those that love to write, there are places to journal that they can tear out, write their prayers, and post on their wall.
I love it because it is comprehensive without being overwhelming or over stimulating. The font is a little small, but there is so much information to include, I understand, and it is probably my middle aged eyes that notice, not the younger set.
This is a wonderful product I wish all children could have access to.
To purchase Prayer Works: Prayer Training and Strategy for Kids, click here.
I received Prayer Works: Prayer Training and Strategy for Kids in exchange for an honest review.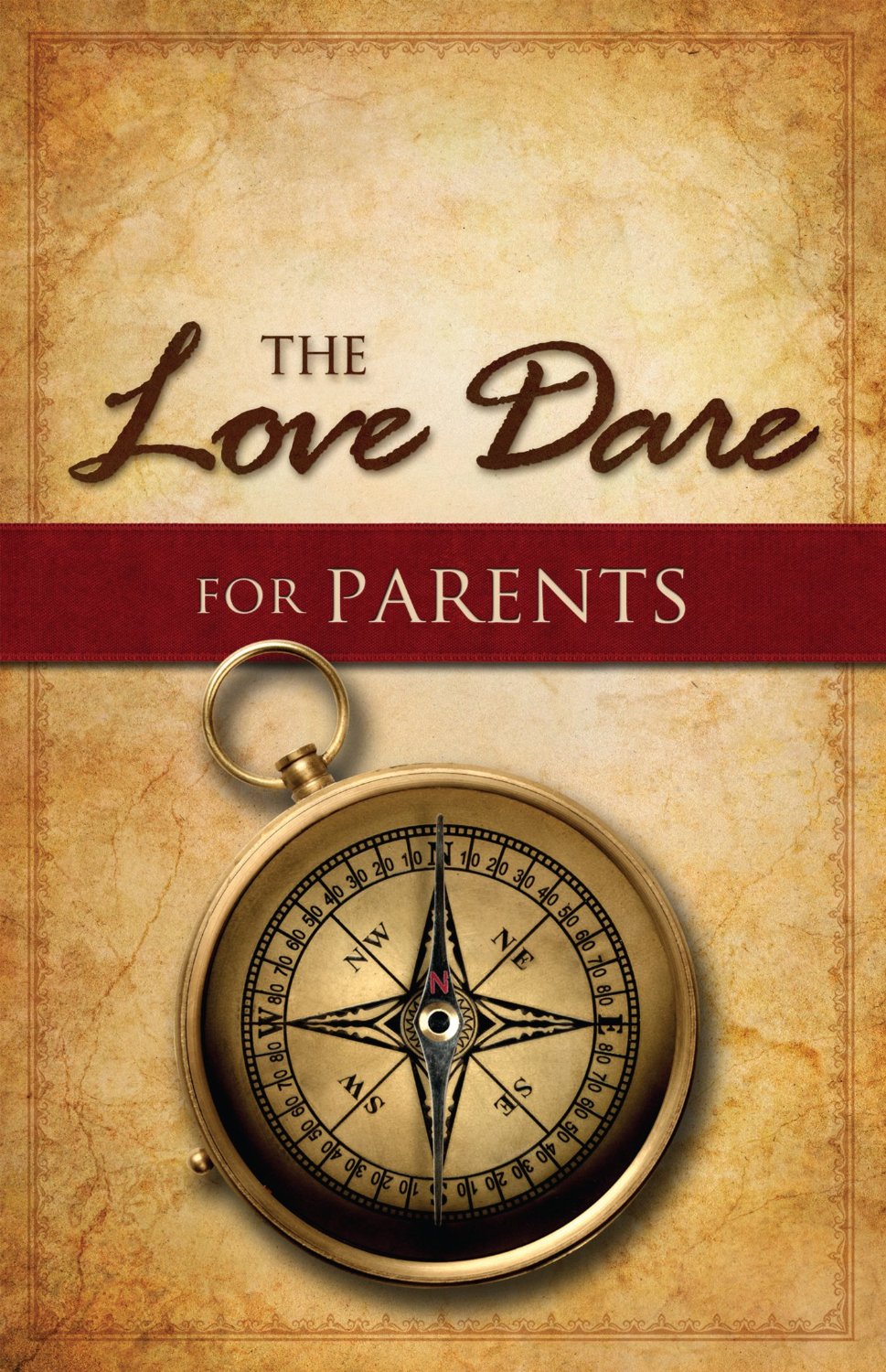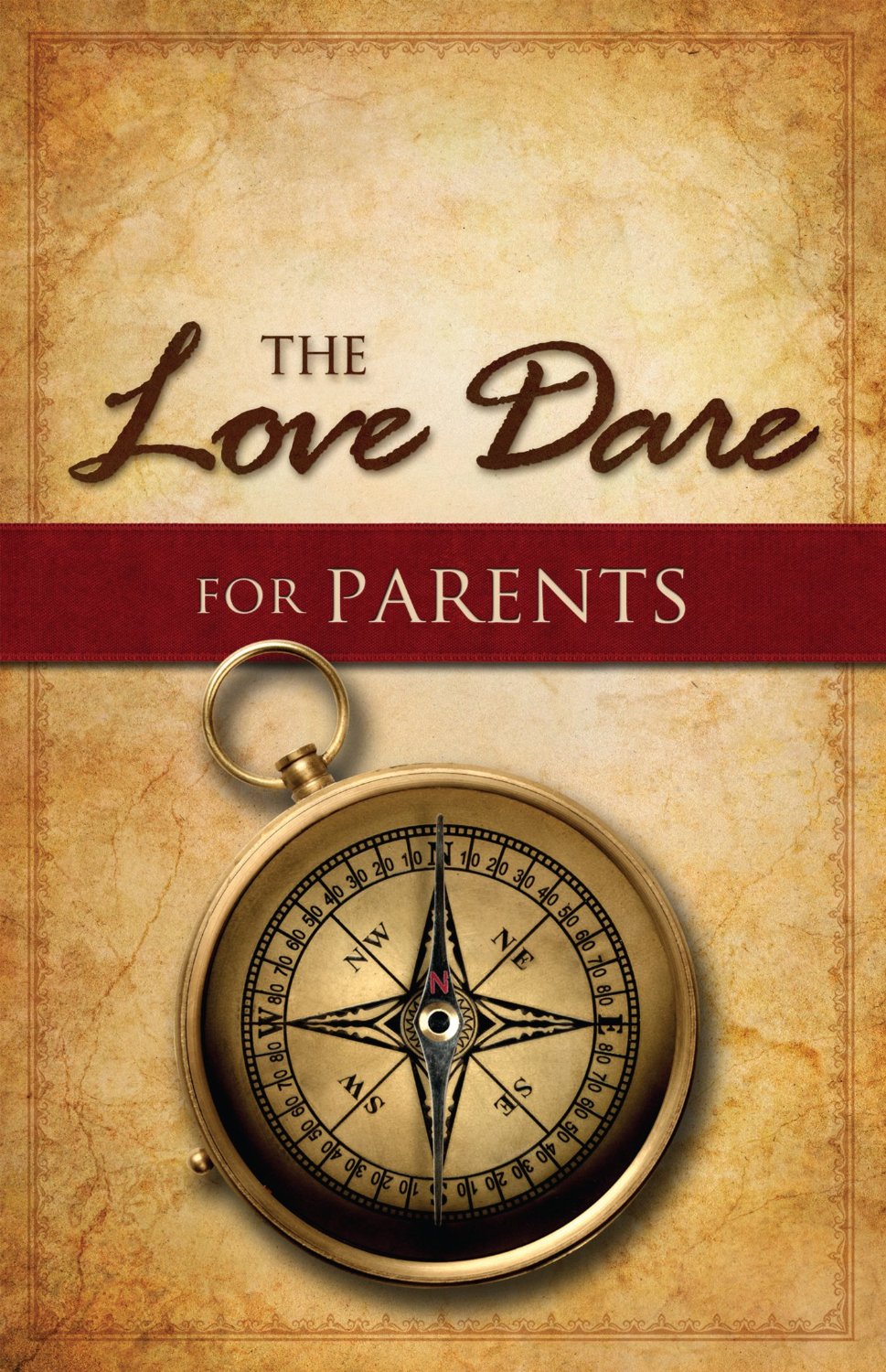 From the authors of international best-selling marriage book The Love Dare comes The Love Dare for Parents, a 40-day journey of "dares" challenging one or both parents to understand, practice, and communicate Christ-like love to their children. 

Easy to read and work into a busy schedule, The Love Dare for Parents is designed to "turn the hearts of parents to their children and turn the hearts of children to their parents" (Malachi 4:6) so that moms and dads can more fully enjoy and delight in their children while maximizing the positive impact they have on their lives long term. 

Each day brings a promising key verse from Scripture, a biblical principle about love that applies to parenting, a specific challenge the parent does for the sake of their child, and space to journal thoughts and reflect on what happened that day. 

The Love Dare for Parents even includes access to a FREE online parenting assessment, helpfully keyed to select material in the book. 
Parents, take the dare!
For anyone that read the original Love Dare, The Love Dare for Parents is the same template. Each dare is a short read full of Biblical wisdom, a place to journal, and of course, a challenge written specifically around parenting. Although I haven't finished the dares, I plan to. These look like great ways to draw closer to your children and to God. My kids are upper elementary and high school age, so I don't think I'll have any trouble. I believe the dares are adaptable for ages different than this.
In an age where kids are plugged in and parents are tuned out, The Love Dare for Parents is an essential tool to bring everyone together, and keep them that way. I definitely recommend.
To purchase The Love Dare for Parents, click here.
I received a copy from the publisher in exchange for an honest review.