Clash of the Titles presents four new
springtime reads!
Peruse the images, read the
blurbs,
then vote on your favorite in the
survey.
I know which one
is my favorite.
Enjoy, dear readers!
~~~~~
He's a nature photographer returning to
make amends, and she's a camera-shy naturalist seeking privacy. Their
love for a boy brings them together, but the camera could drive them
apart.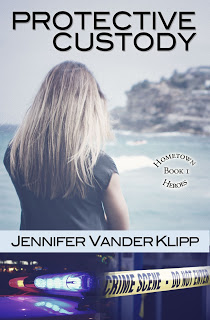 Lifestyle magazine editor Heather
McAlister was in the wrong place at the wrong time, witnessing a crime
that shakes the roots of the town's power brokers and sends her life
into a tailspin. Previously burned by love, Detective Kyle Taylor has
spent his entire adult life protecting his hometown, but now he's
protecting a woman he'll risk everything to save.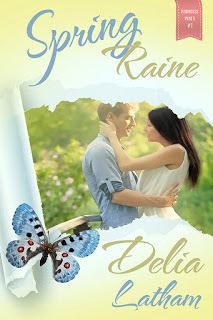 She's ready to fly free of a life-long
cocoon; he's looking for anything but Raine. Can Paradise Pines find a
miracle for two unwilling hearts?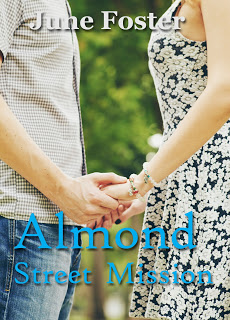 When a homeless man rescues Glorilyn
Neilson from violent assault, he's not the man he seems. What powerful
secret keeps him on the streets?
If you have trouble viewing the entire survey Click Here to load a dedicated page to the
survey.
Tags: Almond Street Mission, authors, books, Brenda S. Anderson, Capturing Beauty, COTT: Vote for Spring Clash! Clash of the Titles, Delia Latham, fiction, Jennifer VanderKlipp, Julie Arduini, June Foster, Protective Custody, Spring Raine
February 2017 New Releases
More in-depth descriptions of these books can be found on the ACFW Fiction Finder website.
Biblical:
Redeeming Grace
by
Jill Eileen Smith
— When famine visits Bethlehem, Boaz holds out hope for rain while his relative Elimelech moves his wife Naomi and their sons to Moab. For a while, it appears the Lord is blessing Elimelech's family, and his sons marry two lovely Moabite women. But calamities strike, one after another, leaving Naomi alone in a foreign land with only her childless daughters-in-law for comfort. When news reaches Naomi that the famine in Bethlehem has lifted, only Ruth will hazard the journey to her mother-in-law's homeland. Destitute and downhearted, Naomi resigns herself to a life of bitter poverty, but Ruth holds out hope for a better future. And Boaz may be the one God has chosen to provide it. (Biblical from Revell – A Division of Baker Publishing Group)
Biblical Romance:
Building Benjamin
by
Barbara M. Britton
— Naomi desires to dance well enough to catch the eye of a wealthy landowner. Her father needs a substantial bride price due to the deaths of her brothers at the hands of the tribe of Benjamin. But when Benjamites raid the Ephraimite feast and capture young girls, Naomi is bound and carried from her home by Eliab, a troubled shepherd who needs a wife. As Naomi awaits rescue, she finds Eliab has a strong faith in God and a just reason for abducting her. A reason that affects all the tribes of Israel. The future of the tribe of Benjamin hangs in the balance, but if Naomi follows her heart and stays with Eliab to rebuild his lineage, she must forfeit her family and become a traitor to her own tribe. (Biblical Romance from Harbourlight Books [Pelican])
Contemporary Romance:
Grace and the Rancher
by
Mary Alford
— Can a runaway singer and a makeshift rancher, thrust together by circumstance and held together by the common thread of loss and a love of music, find hope and a happily-ever-after under the stars of Delaney Mountain? (Contemporary Romance from White Rose Publishing [Pelican])
 Capturing Beauty by Brenda S. Anderson — Photographer Haven Carlysle is a changed man. He returns to Duluth to capture the North Shore's beauty … and to recapture the love of his son. But that means making amends with his ex-girlfriend too. Enter Callie Beaumont. All her life, Callie has longed to work outdoors soaking up God-breathed beauty, and the opportunity is finally on the horizon. But being the liaison between the handsome photographer and his son has thrown her dreams, and her heart, into chaos. Can Haven capture her heart when she won't let him capture her image? And will his poor choices cost Callie her dream job and him the love of his son? (Contemporary Romance, Independently Published)
The Lawman's Secret Son by Lorraine Beatty — Suddenly a Father Police officer Seth Montgomery knows all about order—but his world is thrown into chaos when he learns he has a five-year-old son. With little Jack suddenly in his care, Seth turns to neighbor Carrie Fletcher for help. Given her checkered past, Carrie prefers to keep to herself, but there's no denying she cares for the boy—and her feelings for charming Seth are rapidly developing, too. When someone from Carrie's past shows up threatening to jeopardize the life she's worked so hard to build, Carrie will have to fight for her future with the new family she's found…or risk losing everything. (Contemporary Romance from Love Inspired [Harlequin])
Maybe It's You by Candace Calvert — Micah Prescott's goal is to improve the Hope hospital image, but his role as a volunteer crisis responder is closer to his heart. The selfless work helps fill a void in his life left by family tragedy. So does a tentative new relationship with the compassionate, beautiful, and elusive ER nurse, Sloane Ferrell. Then a string of brutal crimes makes headlines, summons responders . . . and exposes disturbing details of Sloane's past. Can hope spring from crisis? (Contemporary Romance from Tyndale House)
A Second Chance by Alexis Goring — Newly single food critic and newspaper reporter Traci Hightower is done with dating. After the man of her dreams left her at the altar on their wedding day and ran off with her "best friend," Traci resigned herself to being a bachelorette for life. Marc Roberts is a political reporter who is known as Mr. Nice Guy, the one who always finishes last. But his widowed sister Gina Braxton appreciates his compassion and kindness, since she's raising her two kids alone. With God's guidance and the help of Gina's matchmaking skills honed by her career as a bestselling romance novelist, Traci and Marc find hope for their broken hearts. (Contemporary Romance from Forget Me Not Romances)
The Amish Wanderer by Laura V. Hilton — After her daed, the bishop, is admitted to a mental hospital after hurting their small Amish community, Bethany Weiss is ready to get away from Jamesport, MO—and away from God. Silas Beiler, dogged by a rough childhood and a family who blames him for each new disaster, is hitchhiking toward Pennsylvania in hopes of stability. He sleeps in barns where he can and works for food when possible. When Bethany spies a man asleep in the hayloft, she first fears the return of an unwelcome suitor. But when it is Silas who turns and speaks, the memories flood back: a happy summer six years ago, full of lemonade, long walks, and budding courtship. Can their old love overcome both this new pain and the hurt and rejection of their past? (Contemporary Romance from Whitaker House)
Avalanche by Gayla K. Hiss — Set in the North Cascades National Park of Washington State, Avalanche is the inspirational story of one man set on revenge and the woman who risks everything to help him find the fugitive who killed his partner. (Contemporary Romance from Mountain Brook Ink)
The Doctor's Texas Baby by Deb Kastner — When Carolina Mason shows up in Haven, Texas, after a three-year absence, no one is more surprised than town veterinarian Wyatt Harrow. Especially when he sees Carolina's two-year-old son, Matty. Their son. How could she have kept his child a secret? Carolina doesn't deny the boy is his. She thought she was doing what was best for everyone when she left, but she realizes she was wrong. Though Wyatt is eager to make up for lost time with Matty, Carolina's not so sure that extends to her. Can these former sweethearts navigate their complicated past to make a family for their son? (Contemporary Romance from Love Inspired [Harlequin])
Spring Raine by Delia Latham — A last-minute decision sends a young woman to a seaside community and lodging at Paradise Pines…where life takes a whole new path. (Contemporary Romance from White Rose Publishing [Pelican])
Finding Joy by Melanie D. Snitker — A horrific accident changed everything for Parker Wilson. He returns to his family's ranch, the scars on his face a daily reminder of all he's lost, yet his mom still insists he needs to stop hiding and live his life again. The beautiful new employee she hires is the last thing he needs, and he'll do whatever it takes to make the girl quit and regain the peace and quiet he prefers. Only deep desperation could force Chelsea Blake to work on a cattle ranch. But if she's going to avoid her parents' judgment when they arrive in three weeks, she must turn the temporary job into a permanent one. Between dodging mud, feeding longhorn cattle, and dealing with a handsome boss who keeps giving her the cold shoulder, staying gainfully employed is proving to be a challenge. Chelsea may not be cut out for ranch life, but her determination to succeed is stronger than Parker's efforts at forcing her to leave. Surprisingly alike, will the two set aside their disapproval to find immeasurable joy? (Contemporary Romance, Independently Published)
General Fiction:
The Secret Heart
by
Marie Wells Coutu
— After a whirlwind romance, beautiful Shawna Moore marries Hunter Wilson, the governor of Tennessee. Now, she wonders if the governor ever loved her or only hoped to avoid a scandal. In this modern re-imagining of the biblical story of Bathsheba and King David, an investigative reporter is asking questions–the wedding took place only six weeks following the death of Shawna's first husband in Iraq. If he discovers the truth about Shawna's baby, Hunter's chances for reelection, as well as Shawna's reputation, will be ruined. But keeping their secret is destroying their marriage. Will Hunter's choice mean the end of his political career or his family? (General Fiction from Write Integrity Press)
Home at Last by Deborah Raney — All her life, Shayla Michaels, owner of the Coffee's On bakery, has felt as if she straddled two worlds. Her mother's white family labeled her African American father with names Shayla didn't repeat in polite–well, in any company. Her father's family disapproved as well, though they eventually embraced Shayla as their own. After the death of her mother, and her brother Jerry's incarceration, life has left Shayla's father bitter, her niece, Portia, an orphan, and Shayla responsible for them all. She knows God loves them all, but why couldn't people accept each other for what was on the inside? For their hearts? Everything changes one icy morning when Portia runs into the street and Link Whitman nearly hits her with his pickup. Soon he is falling in love with Shayla. Can they overcome society's view of their differences and find true love? (General Fiction from Abingdon Press)
Baggage Claim by Cathe Swanson — When Ben Taylor, widower and single dad, gets caught up in a dangerous insurance fraud network, he has to learn to take a stand for right – and make a leap of faith: can he trust his nanny – who isn't quite what she appears to be – and his newly-discovered biological father to hide and protect his four young children? (General Fiction, Independently Published)
Historical Romance:
The Matchmaker Brides Collection
by
Diana Lesire Brandmeyer
,
Amanda Cabot
,
Lisa Carter
, Ramona K. Cecil,
Lynn A. Coleman
,
Susanne Dietze
,
Kim Vogel Sawyer
,
Connie Stevens
and
Liz Tolsma
— Meet nine women of the late 1800s who have found themselves in the role of matchmaker. They think they have mastered the art of recognizing romantic potential in others, but when it comes to their own lives they have been unlucky in love. In small communities from Tennessee to Colorado, Wyoming to Indiana, love unexpectedly enters the women's lives with men they never imagined marrying. But what will it take to get these ladies to say "I do"? (Historical Romance from Barbour Publishing)
The Viscount's Proposal by Melanie Dickerson — Leorah Langdon has no patience for Regency society's shallow hypocrisy and unnecessary rules, especially for women. She's determined to defy convention by marrying for grand passion instead of settling for a loveless union like her parents–or wedding a stuffy, pompous gentleman like Edward, the Viscount Withinghall. But when a chance meeting in the countryside leads to Leorah and Withinghall being discovered in his overturned carriage–alone and after dark–the ensuing gossip may force them together.Withinghall has his reasons for clinging to propriety and he certainly has no time for a reckless hoyden like Miss Langdon. But soon the two discover that Withinghall's coach "accident" was no such thing: the vehicle was sabotaged. Strong-willed Leorah and duty-driven Withinghall will have to work together if they have any hope of saving her reputation, his political career–and his life. (Historical Romance from Waterfall Press)
The Reluctant Guardian by Susanne Dietze — When Gemma Lyfeld inadvertently interrupts a dangerous smuggling operation in her English village, she's rescued by a mysterious Scottish spy. Now with criminals after her and her hopes for an expected marriage proposal recently dashed, she will make her society debut in London. But not without the man tasked with protecting her… Covert government agent Tavin Knox must keep Gemma safe from the criminals who think she can identify them—a mission he never wanted. But as he escorts her and her rascally nephews around London, the lovely English lass proves braver than he ever imagined. Suddenly, the spy who works alone has one Season to become the family man he never dreamed he'd be. (Historical Romance from Love Inspired [Harlequin])
Shine like the Dawn by Carrie Turansky — In a quiet corner of northern Edwardian England, Margaret Lounsbury diligently works in her grandmother's millinery shop, making hats and caring for her young sister. Several years earlier, a terrible event reshaped their family, shattering an idyllic life and their future prospects. An even which…might not have been an accident. When Nathaniel Harcourt returns from his time in the Royal Navy and inherits his father's vast estate, Morningside Manor, he also assumes partial control of his father's engineering company and the duty of repaying an old debt to the Lounsbury family. But years of separation between Nate and Maggie have taken a toll and Maggie struggles to trust her old friend. Will the search for the truth about her parents' death draw the two friends closer or leave them both with broken hearts? (Historical Romance from Waterbrook Multnomah)
The Bounty Hunter's Baby by Erica Vetsch — Bounty hunter Thomas Beaufort has no problem handling outlaws, but when he's left with a criminal's baby to care for, he's in over his head. And the only person he can think of to ask for help is Esther Jensen, the woman whose heart he broke when he left town. But can he convince her to put aside the past until he tracks down the baby's outlaw father? Esther is ready to run Thomas off her Texas ranch–until she spies the abandoned newborn in his arms. Soon, working together to care for the precious babe stirs old hopes of a family. With trouble heading to their door, they could overcome it together–if she'll entrust her wary heart to this sweet, second-chance family… (Historical Romance from Love Inspired [Harlequin])
Thriller/Suspense:
Raging Storm
by
Vannetta Chapman
— When a massive solar flare wiped out all modern technology across the globe, the small town of Abney, Texas, was thrown into chaos. Shelby Sparks and her diabetic teenage son, Carter, have found refuge, but Shelby knows Carter can't survive without insulin–and Shelby will risk her life traveling to Austin to make sure he gets it. Shelby's best friend and high school sweetheart, Max Berkman, won't let her make the journey alone. Together, they reach the capital–only to discover that Austin has turned into an urban nightmare on the brink of anarchy. Now the only thing more uncertain than finding what they need is the hope of making it out of the city alive. (Thriller/Suspense from Harvest House Publishers)
Speculative:
Time Search
by
Danele J. Rotharmel
— While the TEMCO staff searches for clues to unravel the mystery of his real name, their enemy is lurking in the shadows searching for his targets–it's anyone's guess whose search will be completed first! (Speculative/Time Travel Fiction from Prism Book Group)
Western Romance:
Long Time Gone
by
Mary Connealy
— Rancher Justin Boden is normally an unshakable and rugged man, but with his brother, Cole, shot and in mortal danger, even a tough man faces doubts. And it doesn't help that Angie DuPree, the assistant to the doctor trying to save Cole, is as distracting a woman as Justin ever laid eyes on. With her and the doc's timely skills, Cole looks to be on the mend, and Justin and the rest of the Bodens can turn their attention back to the dangers facing them. It's clear now that everything that's occurred is part of a much bigger plot that could date back to a decades-old secret. Can they uncover all the pieces before danger closes in on them, or is the threat to the ranch even bigger than any of the Bodens could imagine? (Western Romance from Bethany House [Baker])
Tags: A Christmas Chance. Julie Arduini, A Second Chance, ACFW, Alexis Goring, authors, Avalanche, Baggage Claim, Barbara M. Britton, Brenda S. Anderson, Building Benjamin, Candace Calvert, Capturing Beauty, Carrie Turansky, Cathe Swanson, Danele J. Rotharmel, Deb Kastner, Deborah Raney, Delia Latham, Erica Vetsch, fiction, Fiction Finder, Finding Joy, Gayla K. Hiss, Grace and the Rancher, Home at Last, Jill Eileen Smith, Laura V. Hilton, Long Time Gone, Lorraine Beatty, Marie Wells Coutu, Mary Alford, Mary Connealy, Maybe It's You, Melanie Dickerson, Melanie Snitker, Raging Storm, Redeeming Grace, Shine Like the Dawn, Spring Raine, Susanne Dietze, The Amish Wanderer, The Bounty Hunter's Baby, The Doctor's Texas Baby, The Lawman's Secret Son, The Matchmaker Brides Collection, The Reluctant Guardian, The Secret Heart, The Viscount's Proposal, Time Search, Vanetta Chapman
About Me:

Wife. Mom. Author. Reader. Blogger. Amateur nature photographer. Chocolate eater. Encouraging you to surrender the good, the bad, and---maybe one day---the chocolate.

Find me across social media @JulieArduini, and follow me on my Amazon Author Page.

Where Else You Can Find Me

Step Into the Light Blog Talk Radio Show


Contributor: Jasmine's Place

Contributor: Patient Worthy

iRun4
Rare Mom

Every Other Wednesday: Christians Read

Surrendering Time Series & Recent Releases

Join the Fun

My Instagram

iBloom Resources

Member

Archives