Congratulations to Jennifer Vander Klip
and the novel
Protective Custody
━━━━━━━━━━━━━━━━━━━━━━━━━━━━━━━━━━━━━━━━
COTT: Protective Custody by Jennifer VanderKlipp Wins Clash
About the book:
A cop burned by love falls for a key witness in a crime implicating the
town's rich and powerful.
Lifestyle magazine editor Heather McAlister was in the wrong place at
the wrong time. What she saw sends her faith and life into a tailspin.
As a key witness in a crime shaking the roots of the town's power
brokers, doing the right thing may cost her everything. Including her
life.
Detective Kyle Taylor is in the midst of solving the town's worst crime
spree, a case that cold make or break his career, when the woman he
thinks he might have a future with witnesses a gang initiation gone
wrong before they can finish their first date. He has spent his entire
adult life protecting his hometown. Now he's protecting a woman he'll
risk everything to save.
With more than their future at risk, they must discern betrayal from
trust, image from truth while avoiding a danger closer than they
think.
Christian Romantic Suspense
What Reviewers Are
Saying:
I just kept turning pages to see what would happen next! Can't wait
for the next one!—R. Cole
This is my second novel from Vander Klipp and I continue to be
impressed with her writing.–Kelly T.
Add this book to your must-read list!—Regina F.
What COTT Voters Had to
Say:
~Great Book, Jennifer! Kept me on the edge of my seat!!
~Jennifer Vanderklipp, keep on writing. Some days it may seem as if no
one appreciates
your books, but believe me, we, your readers, are out here just waiting
for your next
release. A. Zuniga
~You have an awesome cover.The book sounds great.
~In love with Jennifer's writings!!!
~Enjoying so many new titles from amazing authors that pour their hearts
in to their work. However I have to say that Protective Custody is a
nail biter beginning to end. I could not put it down. Kudos to Jennifer
Vander Klipp. Looking forward to more great reads from her.
~I like suspense like Jennifer VanderKlipp writes!
About the Author:
I make beauty from neglect, order from chaos. I like fixing messes!
And I get to do that a lot since I'm a mom to two and stepmom to four,
navigating the tweens and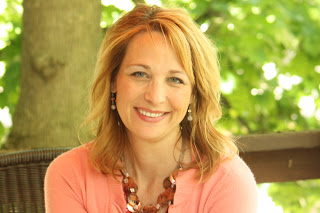 teens while battling my daughter's juvenile arthritis, exploring the
delights of my son's autism, and keeping gluten free. A California
native transplanted to the Midwest, my favorite thing is discovering
with my husband how much there is to love about seasons, snow, and the
delight that is Michigan.
Upcoming Release:
Promise Me is a prequel novella to Protective Custody, and it is
releasing in May. With the same great setting as Protective Custody,
(Orange County, California) this story focuses on Cait Bellamy and
Grayson Kendall, who make brief appearances in Protective Custody. But
we also get introduced to the stars of Protective Custody, Detective
Kyle Taylor and Heather McAlistair.
Marketing director for Samashima Family Farms Cait Bellamy, on a break
from the endless restoration of her farmhouse, witnesses
potentially-devastating vandalism at the farm. Car restoration hobbiest
and real estate attorney Grayson Kendall finds himself intrigued by the
happenings at the farm which seem to be related to his latest real
estate development. He does some digging, unknowingly putting Cait and
her beloved farmhouse in danger. Can they both learn trust each other
and create something new out of the wreckage their pasts while trying to
discover who wants to put the farm out of business?
To find out more about her books, her latest releases, and get free
chapters sign up for her newsletter at www.JenniferVanderKlipp.com
<http://www.JenniferVanderKlipp.com>
Tags: author, Clash of the Titles, COTT, COTT: Protective Custody by Jennifer VanderKlipp Wins Clash, fiction, Jennifer VanderKlipp, Julie Arduini, page turner, Protective Custody, reading

Clash of the Titles presents four new
springtime reads!
Peruse the images, read the
blurbs,
then vote on your favorite in the
survey.
I know which one
is my favorite.
Enjoy, dear readers!
~~~~~
He's a nature photographer returning to
make amends, and she's a camera-shy naturalist seeking privacy. Their
love for a boy brings them together, but the camera could drive them
apart.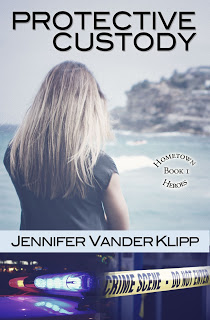 Lifestyle magazine editor Heather
McAlister was in the wrong place at the wrong time, witnessing a crime
that shakes the roots of the town's power brokers and sends her life
into a tailspin. Previously burned by love, Detective Kyle Taylor has
spent his entire adult life protecting his hometown, but now he's
protecting a woman he'll risk everything to save.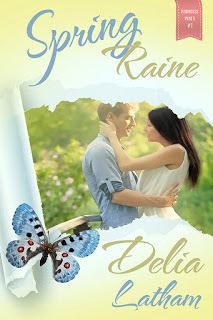 She's ready to fly free of a life-long
cocoon; he's looking for anything but Raine. Can Paradise Pines find a
miracle for two unwilling hearts?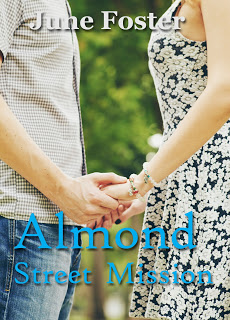 When a homeless man rescues Glorilyn
Neilson from violent assault, he's not the man he seems. What powerful
secret keeps him on the streets?
If you have trouble viewing the entire survey Click Here to load a dedicated page to the
survey.
Tags: Almond Street Mission, authors, books, Brenda S. Anderson, Capturing Beauty, COTT: Vote for Spring Clash! Clash of the Titles, Delia Latham, fiction, Jennifer VanderKlipp, Julie Arduini, June Foster, Protective Custody, Spring Raine
About Me:

Wife. Mom. Author. Reader. Blogger. Amateur nature photographer. Chocolate eater. Encouraging you to surrender the good, the bad, and---maybe one day---the chocolate.

Find me across social media @JulieArduini, and follow me on my Amazon Author Page.

Where Else You Can Find Me

Step Into the Light Blog Talk Radio Show


Contributor: Jasmine's Place

Contributor: Patient Worthy

iRun4
Rare Mom

Every Other Wednesday: Christians Read

Surrendering Time Series & Recent Releases

Join the Fun

My Instagram

Member

Archives