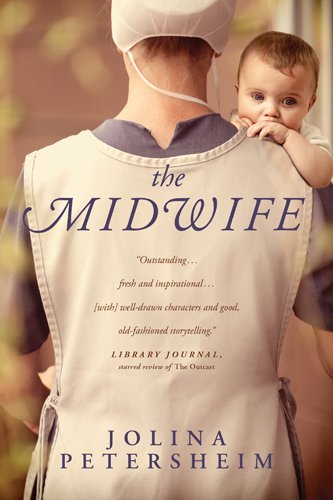 :
It's a NEW CLASH!
The best of summer reading – all in one list for you here. Find a New Author to love…I have.
I'll apologize in advance…I could not cut anyone from the list, so we have MEGA LIST this month.
You'll see what I mean: everything from spies, cloak and dagger to medieval to early Americana. Whew!
The QUESTION ALWAYS IS:
Based on the covers and short descriptions below, WHICH BOOK would be next on your To Be Read Pile? Use the voting poll below to enter your choice.
Happy VOTING… You have through MONDAY JULY 28, MIDNIGHT CST, and be sure to leave a word of encouragement for these authors.
I'll be back on the 29th for REVEAL DAY
The Midwife
Past and present collide when a young woman named Amelia arrivesin the sweeping countryside bearing secrets of her own. As Amelia's due datedraws near, Rhoda must face her regrets and those she left behind in order forthe healing power of love and forgiveness to set them all free.
Child of the Appalachian mountains, Tess Spencer has experienced more than her share of heartache–the Glock-wielding, knife-carrying housewife knows how to survive whatever life throws at her. But when an anonymous warning note shows up in best friend Miranda's mailbox–a note written in a dead woman's handwriting–Tess quickly discovers that ghosts are alive and well in Buckneck, West Virginia; Tess must scramble to find a decades-old killer, before she is the next victim.
Blind Trust
Sandra Orchard
Kate Adams had no idea she was carrying counterfeit money,and she can't believe that it came from her sweet neighbor or that it lands herin the middle of another one of Detective Tom Parker's investigations. Asfamily secrets come to light, her world–and her budding romance with Tom–beginto crumble—and it's clear that she won't be safe until she uncovers all of PortAster's secrets.
Heather Gray
Rupert is a man used to hiding in the shadows of life in order to stay alive. Then Juliana and her sisters crash into his world with secrets of their own, and he realizes it's time to step out of the darkness.
HL Wegley
In an instant the Maui honeymoon of Lee's dreams morphs into a nightmare when Jennifer disappears on their wedding night, and now everyone seems to want this young NSA research scientist. The US government wants her because she's a huge security problem, the trafficking syndicate she destroyed for revenge, a Middle-Easter prince for what she looks like, foreign agents for what she knows, and Lee just wants his bride back.
Rebecca DeMarino
Anglican Mary Langton longs for truelove, but Puritan Barnabas Horton still grieves the loss of his beloved Annwhen the maiden marries the baker with two young boys. She could cross andocean, but could she reach the secret places of her husband's heart?
Tamara Leigh
The last thing Lady Graeye Charwyck wants is to live out herlife in a convent. When an opportunity presents that will allow her to avoidprofessing herself a nun, she impulsively gives herself to the sin–only toanswer to her family's greatest enemy, Baron Gilbert Balmaine.
Create your free online surveys with SurveyMonkey , the world's leading questionnaire tool.
Tags: A Place in His Heart, author, Blind Trust, clash, COTT, fiction, H.L. Wegley, Heather Day Gilbert, Heather Gray, Jackal, Jolina Petersheim, Julie Arduini, Lady of Eve, Miranda Warning, Moon Over Maalaea Bay, Rebecca DeMarino, Sandra Orchard, Tamara Leigh, The Midwife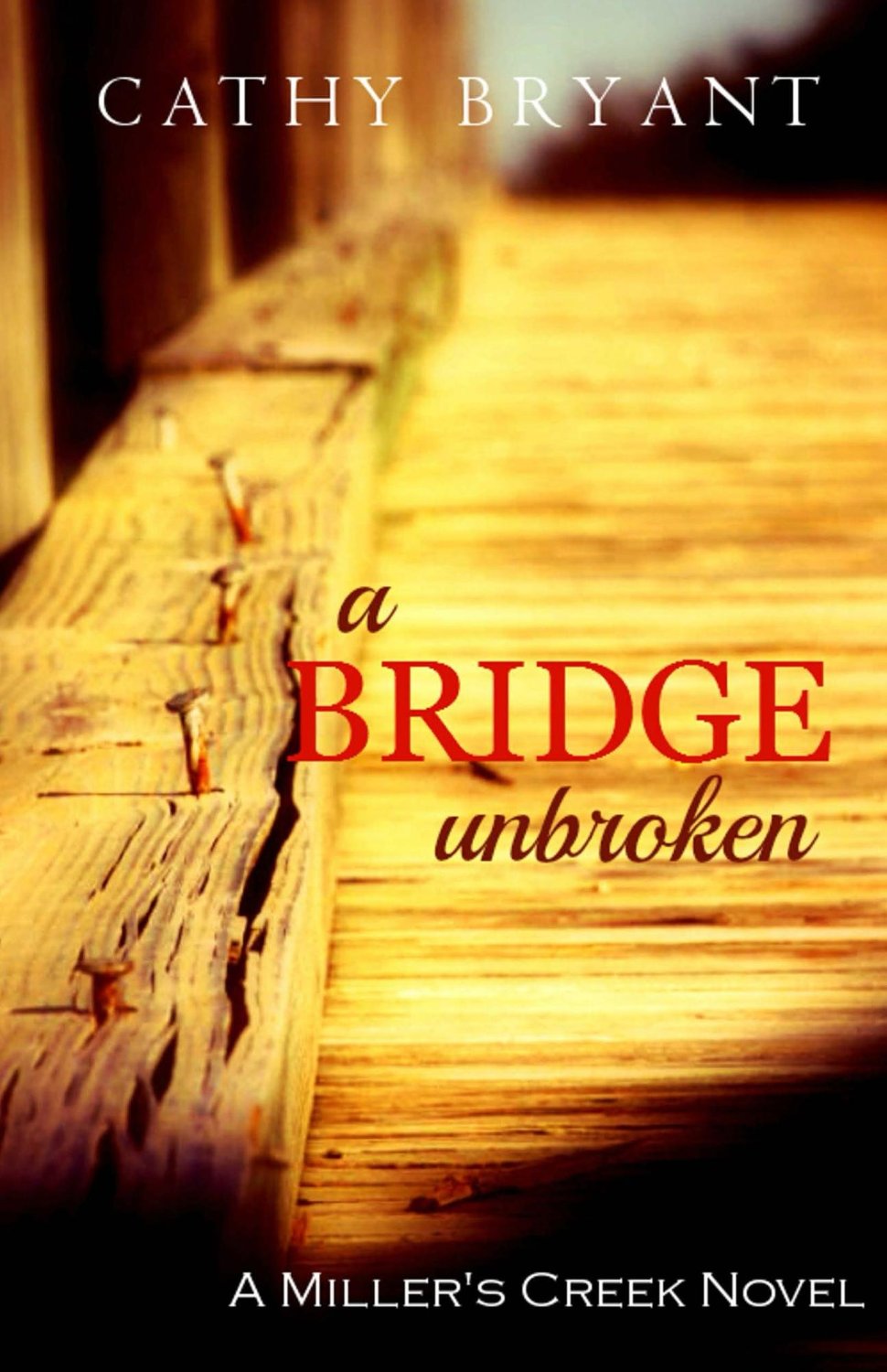 The results of the Clash are IN. Drum roll please….
And the winner is….
A Bridge Unbroken
a Miller's Creek Novel
by Cathy Bryant
And a big congrats also to our other participants. Thank you for playing!
Read what COTT voters had to say about Cathy Bryant's newest book!
Each one just gets better, Cathy Bryant!!
Cathy Bryant is a wonderful author. Her books have great characters and are filled with suspense and great spiritual depth. I just read A Bridge Unbroken and it didn't disappoint.
Cathy Bryant is fast becoming my very favorite author! Her books are so well written and keep me so engrossed in the story line, it is hard to put down. Definitely a
winner!!
About the book:
Letting go to build a bridge…
Dakota Kelly wants her painful past to disappear. Her plan to start afresh is derailed when she co-inherits her late grandfather's farm with Chance Johnson, the man responsible for the scars on her heart. But Chance isn't the only ghost from the past. Someone else is out to get her and will stop
at nothing to get what he wants. Will Chance and Dakota lay aside their grudges to restore the old farmhouse and bridge, or will evil forces sabotage their attempts at forgiveness?
* * *
THE STORY BEHIND THESTORY OF "A
BRIDGE UNBROKEN"
by Cathy Bryant
The question I get asked most often as an author is:"What's the story behind this particular story?" For A Bridge Unbroken, a Christian romanticsuspense and the latest Miller's Creek novel, the inspiration came from three very specific areas.
1. Home Renovation
My hubby and I seem to have a penchant for buyingfixer-uppers. Usually I enjoy the process, but this time? Not so much.
We moved to the Santa Fe, New Mexico area in the spring of2013 for my husband's work as a pastor of praise and worship. Since I'm acountry girl at heart and like to have my critters–in this case, chickens,rabbits, and a 75-pound German Shepherd who thinks she's a Chihuahua–we founda cabin in the lovely
Sangre de Cristo mountains. To keep it short, let me justsay that this house has been the fixer-upper of all fixer-uppers. While we'veaccomplished the most difficult tasks, like kitchen
and bathroom fixes, westill have a long way to go. (You can see pics
HERE
.)
So when I took time off from the renovation to write
A Bridge Unbroken,
I knew a houserenovation would be part of the storyline. In the story the heroine, afrightened runaway on the run from an abusive boyfriend, co-inherits herlate-grandfather's farm and dilapidated farmhouse with a man responsible for scarson her heart. Unusual conditions are attached to the inheritance, and the twomust work together to renovate the farmhouse. (You can watch the book trailer
HERE
and read a sample chapter
HERE
.)
2. Writing
I love to write–to plot out scenes, develop characters, andwrangle with words until I find just the right one. I also love interactingwith reader friends. My career as a writer had hit an all-time high and my booksales followed suit…
…until we moved to our remote mountain location where ittook us months to get internet service.
I made weekly trips to McDonald's to try to stay on top ofthings, but it wasn't enough. I watched in dismay as my book sales plummeted.To make matters worse, I had no time for writing because of the homerenovation.
It was a natural leap to make Dakota (the heroine of A Bridge Unbroken) a writer. I couldliterally feel her angst at needing to keep her writing career afloat whilerenovating a
broken-down heap of a farmhouse. Yeah, that was easy to write.
3. Forgiveness
When I began praying about the spiritual theme of the story,the answer that came immediately was forgiveness. Quite frankly, I wasn'telated. I often struggle with forgiving others. I've always been verysensitive, the kind who wears my heart on my sleeve. And anytime you leave yourheart on your sleeve for any length of time, someone will come along who thinksit's their job to rip into it.
Then something interesting happened. Everywhere I looked Ifound messages of forgiveness–a devotional magazine, my scripture reading forthe day, a social media post–they were everywhere! I delved into scripture,quickly reminded of things I'd known since childhood, but had chosen tooverlook. Things like: forgiveness isn't an option or a suggestion, forgivenessis an act of the will, forgiveness is an act of obedience, and more.
I realized during this process that much of the world'steaching on forgiveness had crept into my belief system. And I wasn't alone!Friends had many of the same ideas, none of which were anywhere in God's Word.
Worldlymessages like: forgiveness is something you do for yourself, forgive andforget, and forgive if…
I'm always amazed at how much the Lord teaches me through mywriting. Between penning
A BridgeUnbroken

and its companion Bible study,
TheFragrance of Crushed Violets
, God managed to get me back on track inthe matter of forgiveness.
So to answer the question of the story behind this story, itall boils down to three things: home renovation, writing, and most importantly,forgiveness.
Cathy Bryant is the author of the popular
Miller'sCreek Novels
,
set in the fictional back-roadscountry town of Miller's Creek, Texas…where folks are friendly, the iced tea issweet, and Mama Beth's front porch beckons. Her passion is to tellheart-stirring stories about God's life-changing grace. A native Texan, Cathycurrently resides in the beautiful Sangre de Cristo mountains of northern
NewMexico with her minister husband of over thirty years. When she's not spinningtales about the fine folks of Miller's Creek, you can find her rummagingthrough thrift stores, hiking through the wilderness, or up to her elbows inyet another home improvement project in the mountain cabin she calls home. Youcan find more about Cathy and her books at
CatBryant.com
.Cathy also likes to interact with reader friends in the following places:
Tags: A Bridge Unbroken, author, Cathy Bryant, clash, COTT, fiction, Julie Arduini
Until Wednesday, February 20th, at midnight, Clash of the Titles will be featuring three, brand spanking new inspirational novels. Each of the below novels has been on bookstore shelves for less than a month. Which one is calling your name? Take a moment to browse, then, using the voting box below, let us know which you're most likely to read first. Happy browsing!
Groom By Arrangement by Rhonda Gibson
Eliza Kelly thought her humiliation was complete when she identified the wrong train passenger as her mail-order groom. Jackson wonders if Eliza's mistake was his good fortune, between caring for an orphaned youngster and protecting Eliza, Jackson feels whole again, if only he can persuade Eliza to marry him, her reputation will be saved…and so will their long-buried dreams of forging a real family.
Lady Mercy Grayson longs to be a physician like her older brother, however, society would never tolerate a female physician, so Mercy takes matters into her own hands, disguising herself as a man to get through medical school. Lord Eden is intrigued by Lady Mercy Grayson's secret, but how can he hope to gain her heart if he is forced to betray her?
Claiming Mariah by Pam Hillman
In light of her father's death, Mariah Malone sends a letter that will forever alter the lives of her family. When Slade Donovan, strong willed and eager for vengeance, shows up on her front porch, Mariah is not ready to hear his truths: her father's farm, the only home she's ever known, was bought with stolen gold.
Tags: Claiming Mariah, clash, Groom by Arrangement, Jillian Kent, Julie Arduini, mystery, Mystery of the Heart, New releases, Pam Hillman, Rhonda Gibson, romance
About Me:

Wife. Mom. Author. Reader. Blogger. Amateur nature photographer. Chocolate eater. Encouraging you to surrender the good, the bad, and---maybe one day---the chocolate.

Find me across social media @JulieArduini, and follow me on my Amazon Author Page.

Where Else You Can Find Me

Step Into the Light Blog Talk Radio Show


Contributor: Jasmine's Place

Contributor: Patient Worthy

iRun4
Rare Mom

Every Other Wednesday: Christians Read

Surrendering Time Series & Recent Releases

Join the Fun

My Instagram

iBloom Resources

Member

Archives