February 2018 New Releases
Julie's Note:

Although technically January 27th was the release date, You're Beautiful is the new book in the Surrendering Stinkin' Thinkin' series my daughter and I wrote together. Celebrate with us Thursday, February 15th, 8pm Eastern on my Author Page as we will talk about the book, promote that it will be a FREE eBook February 16, 17, 18, and offer some surprises and giveaways.

You're Beautiful by Hannah Arduini, Julie Arduini–Hayley Atkinson withdraws from her friends and new opportunities with the new mentoring group, Linked, after she is told a lie that she believes is true about herself. Sabrina Wayson is a mentor in Linked who feels she can't help encourage girls because she's struggling as much as they are. Can they surrender the lies and find freedom?
More in-depth descriptions of these books can be found on the ACFW Fiction Finder website.
Biblical:
A Passionate Hope, Hannah's Story by Jill Eileen Smith — Hannah has spent her life trusting God, loving her husband, putting up with abuse from a second wife and still she has no child–until one day she discovers the secret to her own heart's longings and rejoices in what will soon become God's promised hope. (Biblical from Revell – A Division of Baker Publishing Group)
Contemporary Romance: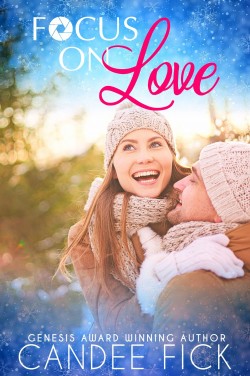 Focus On Love by Candee Fick — In the standalone sequel to Dance Over Me, photographer-turned-actress Liz meets a freelancer who has put his career on hold, but when Ryan shows her what true love is all about, her life may never be the same. (Contemporary Romance from Lighthouse Publishing of the Carolinas)
Love by the Numbers by Laura V. Hilton — When false allegations by the bishop back home catch up with Lydia and threaten to ruin her reputation, can she clear her name and find lasting happiness? Or will her sunny disposition fade away into heartbreak? (Contemporary Romance from Whitaker House)
Historical Romance:
This Treacherous Journey by Misty M. Beller — Widowed and with child, Emma Malcom is fleeing arrest. Innocent of her husband's crimes, she and her brother hope to make it through the Rockies to Canada for a clean start. When a city woman, heavy with child, appears on Simeon Grant's doorstep with her injured brother, her presence resurrects memories he's worked hard to forget. Widowed and childless because of his own bad choices, can he overcome the past that haunts him to give her the safety she needs? Will Emma break through the walls around Simeon's heart before it's too late, or will the dangers of these mountains be the end of them all? (Historical Romance, ACFW Qualified Independently Published)
The Lost Castle by Kristy Cambron — Ellie Carver arrives at her grandmother's bedside expecting to find her silently slipping away. Instead, the beloved woman speaks of a secret past and castle ruins. Of a hidden chapel that served as a rendezvous for the French Resistance in World War II. Of lost love and deep regret . . . But her grandmother suffers from Alzheimer's, and Ellie must act fast if she wants to uncover the truth of her family's history. Drawn by the mystery surrounding The Sleeping Beauty—a castle so named for Charles Perrault's beloved fairy tale—Ellie embarks on a journey to France's Loire Valley to unearth its secrets before time silences them forever. (Historical Romance from HarperCollins Christian Publishing)
The English Lieutenant's Lady by Evelyn M. Hill — I'm not your enemy." He held her gaze, willing her to believe the lie. It's 1845. Britain and America both claim the Oregon Territory, and neither side is willing to back down. To survive, British Lieutenant Geoffrey Montgomery and American Lia Griggs both are pretending to be someone they're not. The last thing either of them wants is to fall in love. And as the threat of war grows stronger, choosing to stay together could cost them everything they have. (Historical Romance, Independently Published)
The Widow of Rose Hill by Michelle Shocklee — Widowed during the war, Southern slave owner Natalie Ellis strikes a bargain with a Union Colonel to save her plantation and her son's inheritance: in exchange for use of her family's property, the army will provide workers to bring in her cotton crop. Natalie Ellis is everything Colonel Levi Maish loathes: a Southern slave owner. But the plight of the beautiful Widow Ellis stirs to life his compassion and the heart he'd thought hardened by war. While the army camps on her land, Levi finds himself contemplating a future with Natalie and Samuel. But when he learns where her husband perished during the war, he knows a life with Natalie is impossible. How could she ever forgive him for what he'd done in battle on the banks of the Bull Run? (Historical Romance from Lighthouse Publishing of the Carolinas)
The Sea Before Us by Sarah Sundin — As D-day approaches, an American naval officer and a British Wren work together on invasion plans. But if he succeeds, will he destroy what she loves most? (Historical Romance from Revell – A Division of Baker Publishing Group)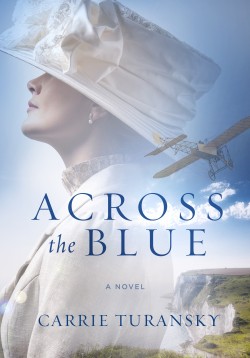 Across the Blue by Carrie Turansky — A determined young aviator who strives to be the first to fly across the English Channel also longs to win the heart of an aspiring journalist who is secretly covering the race across the Channel. (Historical Romance from Waterbrook/Multnomah [Random House])
The Mail-Order Brides Collection by Megan Besing, Noelle Marchand, Donna Schlachter, Sherri Shackelford, Michelle Shocklee, Ann Shorey, Liz Tolsma, Jennifer Uhlarik, and Kathleen Y'Barbo — Nine advertisements for brides lead to inconvenient complications in romance. Traveling west alone on a promise of marriage, each woman has her reasons to accept a husband sight unseen. Some are fleeing poverty or abuse while others simply seek hope for a brighter future. (Historical Romance from Barbour Publishing)
Romantic Suspense:
High Treason by DiAnn Mills — CIA Operative Monica Alden and FBI Special Agent Kord Davidson face the challenge of their careers when a Saudi Prince's life is threatened on American soil. (Romantic Suspense from Tyndale House)

Kill Shot by Susan Sleeman —
As the ballistics and weapon's expert for the FBI's special task force nicknamed the White Knights, Rick Cannon has known the Department of Defense was developing self-steering bullets and feared their effects in the hands of the wrong people. Now his fear is coming true. The ammunition been stolen, and the Knights are called in to find the thief and stop the killings. When therapist Olivia Dobbs discovers one of her military clients moments after he is murdered, she becomes both the FBI's prime witness, and suspect. But with a sniper now training his rifle on her, Rick must recall all the skills he learned as a Marine sniper to make sure the next bullet fired isn't a kill shot that takes Olivia out. (Romantic Suspense from Faith Words [Hachette])
Supernatural Thriller:
The Man He Never Was by James L. Rubart — In this fresh take on the classic Dr. Jekyll and Mr. Hyde, James L. Rubart explores the war between the good and evil within each of us—and one man's only chance to overcome the greatest divide of the soul. (Supernatural Thriller from HarperCollins Christian Publishing)
Western:
Cheyenne Sunrise by Janalyn Voigt — Can a woman with no faith in men learn to trust the half-Cheyenne trail guide determined to protect her? (Western by Mountain Brook Ink)