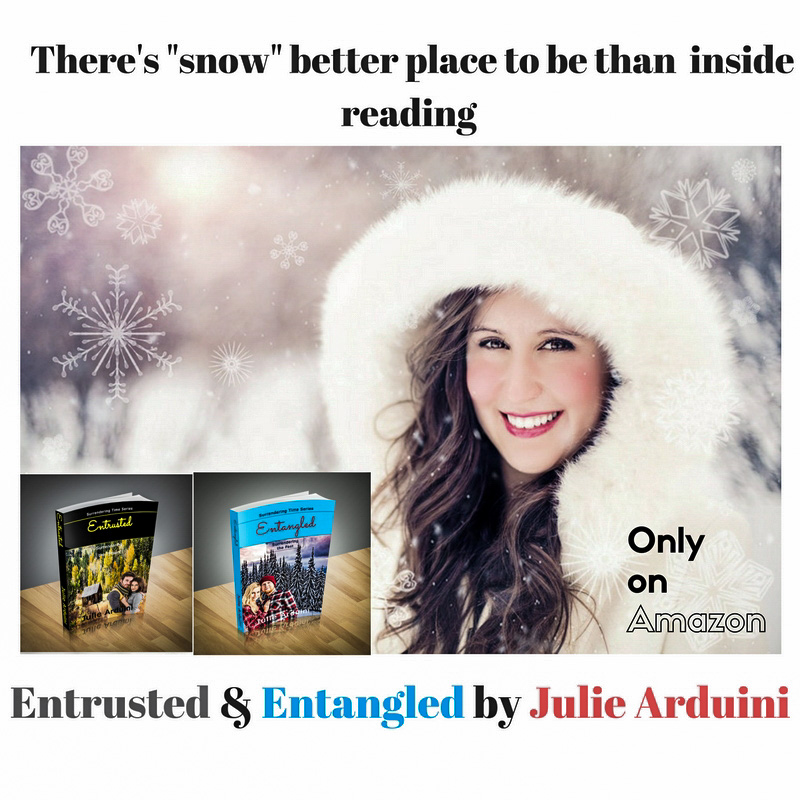 If your Christmas was like mine, you're overstuffed on fudge but hungry for books to put on your new tablet or Kindle. I've heard many talk about their new Amazon Echo or Echo Dot, and guess what? Alexa can read books to you.
I wanted to end this crazy but amazing year by celebrating. I never thought 2016 would have me publishing books through my new writing and speaking ministry, Surrendered Scribe Media. In May I re released ENTRUSTED and released ENTANGLED. The reviews for Carla's story on surrendering regret are more than I could have hoped for. That was a HARD book to write, and now I get it. I'm thankful God is using it to help people let go of their past.
So to celebrate these things AND put some FREE reading on your new device, ENTRUSTED eBook is FREE December 26, 27, and 28. Wait, I'm not done. ENTANGLED will be FREE December 29 and 30. Both books are compatible with Alexa.
(Check price first.)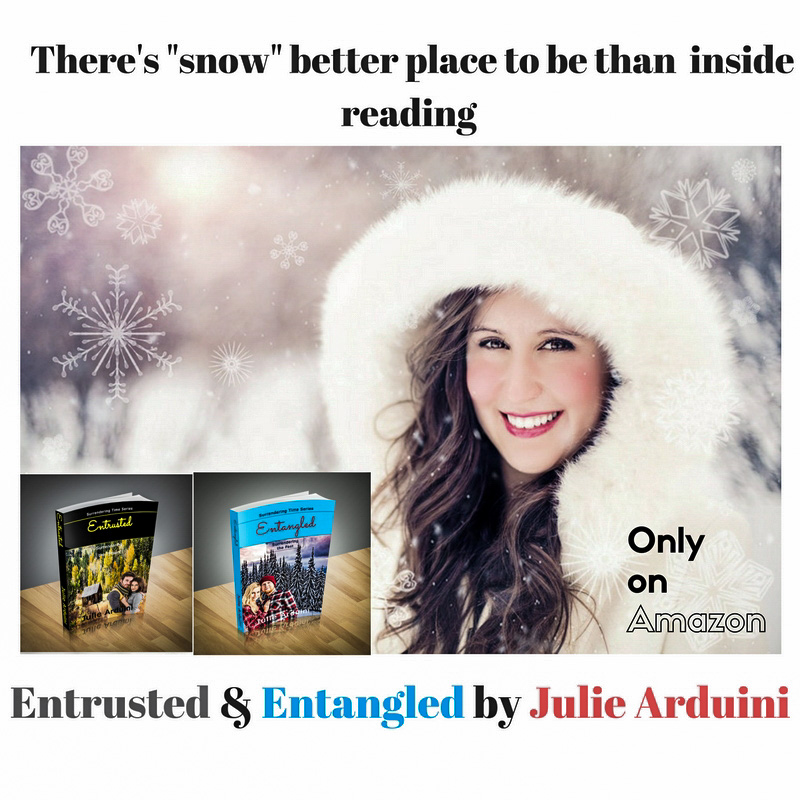 ENTRUSTED:  Jenna Anderson leaves her Ohio hometown for the unknown in Speculator Falls. She's determined to make her new job as senior center work and become one of the locals.
Ben Regan's family is the backbone of Speculator Falls and he's made a vow to protect the rural village. When his grandfather passes away and his former girlfriend leaves without even saying goodbye, Ben's determined to prevent further transition in his life.
But Jenna produces a lot of change for Ben in a book about surrendering the present fears we have about change and wanting to belong.
ENTANGLED:Carla Rowling has been given her dream of attending cosmetology school. The gift is so generous she feels unworthy because of choices she made as a teen. The pressure mounts as Carla juggles school, is a single mom, helps her best friend Jenna plan her wedding, spends time with boyfriend Will Marshall, and deals with the fact that her son's father is back in their lives.
Will Marshall is the one Speculator Falls resident everyone can count on. His truck deliveries are reliable. He's the first to help friends like Ben Regan with boat work or be a card partner with Bart Davis. Will's ready to settle down with Carla, loving her is natural. He's bonded with her son, Noah. But when Carla starts cosmetology school, she puts emotional distance between her and Will.
Can Carla release her past and create a future full of highlights, or, will she burn her options worse than a bad perm?
Thank you for being loyal readers. Here's believing 2017 will be full of exceptional blessings!
Feel free to share this with your favorite readers!
Wild Montana Skies
by Susan May Warren

"Watching Kacey and Ben maneuver past hurts and fall back in love made for a perfect afternoon reading. Wild Montana Skies is a wonderful love story."–Dee Henderson, author ofTaken

The last thing Search and Rescue helicopter pilot Kacey Fairing needs upon returning home to Mercy Falls, Montana, is to run into her mistakes. After a devastating crash during her recent military tour in Afghanistan, she is emotionally broken but ready to start putting her life back together. She just wants to reconnect with her teenage daughter and spend the summer working as the new lead pilot of PEAK Rescue in Glacier National Park.
 
But her mistakes aren't so easily forgotten. Because Ben King is also back in town.
 
Country music star Ben King abandoned his past when he moved to Nashville thirteen years ago to start his career. He hoped to heal his broken heart, caused by losing the woman he loved. But when his father is injured, Ben is called home to help manage PEAK Rescue during his recovery. He doesn't realize his father has ulterior motives until his old flame, Kacey, walks into his house and back into his heart. 
 
Now, with Mercy Falls in a state of emergency due to flash floods, Kacey and Ben will have to work together to save lives. But when secrets are uncovered and old hurts rise to the surface, will they walk away again? Or can they find a different ending to their country love song?
This is book one in a new series by Susan May Warren and I love how she shook up the hero and heroine. It was new for me to read about the heroine being in the military and having PTSD consequences, as well as struggling with needing to leave just as her and her daughter re-connected. That brought great conflict to the story, impacted by Ben's return and the revelation he is Audrey's father.
The sparks kept me turning pages as Kacey and Ben never got over each other but there is hurt, miscommunication, betrayal from others and the question of how would they become a couple with a daughter when both have demanding careers? The conflict was palpable and made for a great read.
I definitely recommend WILD MONTANA SKIES.
To purchase, CLICK HERE.
I received this book from the publisher and this review is my own opinion on it.