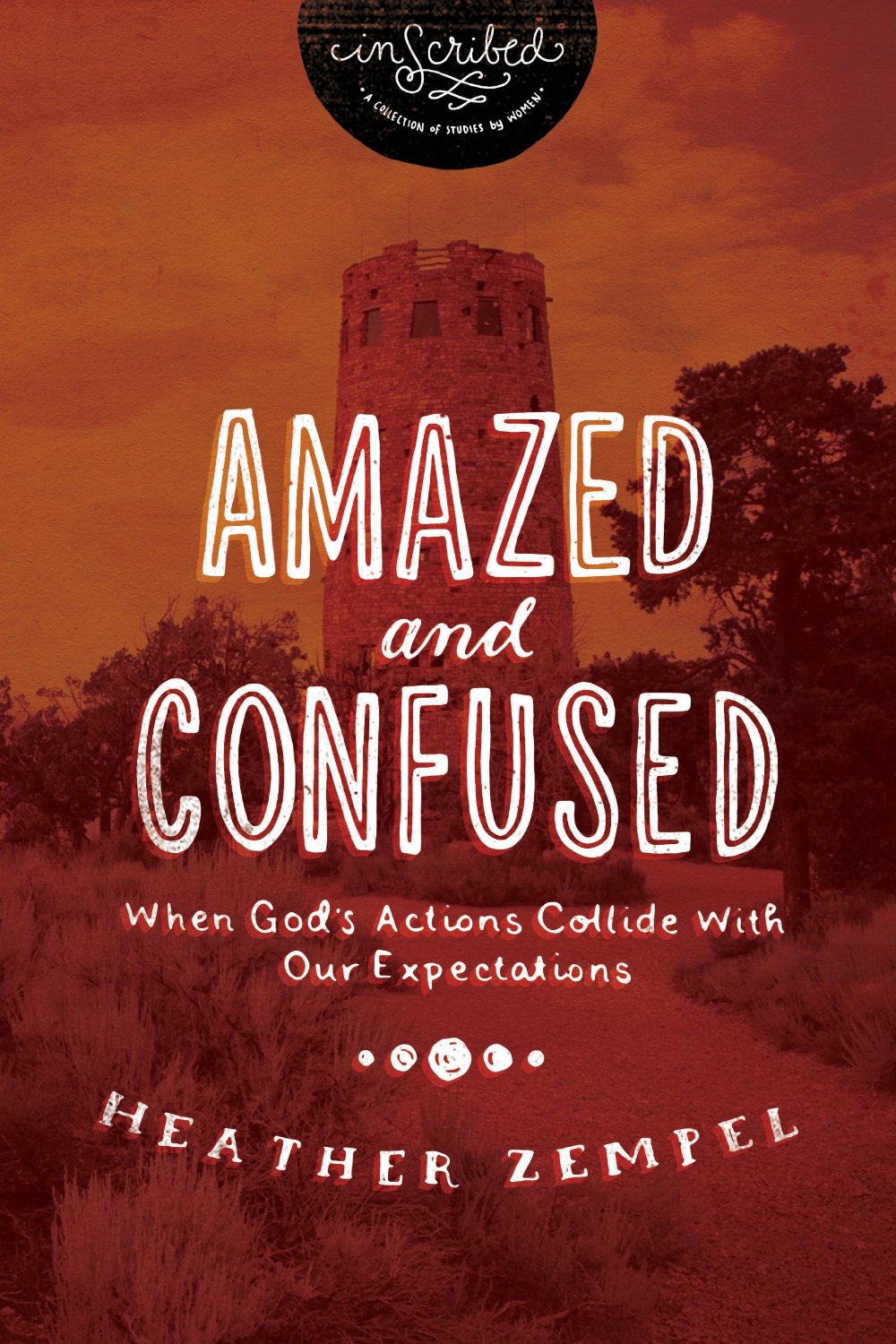 Book Description:

Most people have prayed for something or someone in earnest, seeking God's will, only to be left confused by God's response.Sometimes we ask, "Why would a good God allow bad things to happen to good people?" In Amazed and Confused, Heather Zempel tackles this question head-on by exploring the book of Habakkuk.

When the prophet Habakkuk prayed that God would bring change to the backsliding nation of Israel, this issue came to the forefront. Habakkuk begged God for revival and that He would turn the hearts of faithless people back to Him.

God's answer to Habakkuk was, "Take a look at the nations and watch what happens! You will be shocked and amazed" (1:5, The Voice). The vision God gave Habakkuk was one of warfare and exile. How do you respond when God answers your prayers in a way that seems out of line with his character and promises?

Amazed and Confused proceeds systematically through the book of Habakkuk, exploring the prophet's prayer, God's response, and the prophet's journey from confusion to worship. This interactive Bible study is the perfect choice for those who are hurting and confused about God's responses to their prayers.

Features include:

Helpful guidance on a question without an easy answer

Practical tools for studying the Minor Prophets

Easy-to-understand, accessible language
This is part of the inScribed series, a collection of stories by women. Thomas Nelson wanted to highlight women writers because often studies come from pastors, and women who are not pastors often have great things to say, but find it hard to get their Bible studies published.
I loved Amazed and Confused. The second part of the title is "When God's Actions Collide with Our Expectations." That's something we all can relate to. To make it a study around the prophet Habakkuk was even better. He is someone I knew a little about, but it's obvious Heather Zempel did a lot of research for this study.
I found this easy to follow and full of detail, yet with information applicable for my own life. Key thoughts are emphasized, and there are questions and places for notes and journaling.
This is one of the best studies I've seen in a long time. I think Amazed and Confused will help and bless you. It did me.
To purchase Amazed and Confused, click here.
I received a copy of Amazed and Confused from the publisher in exchange for an honest review.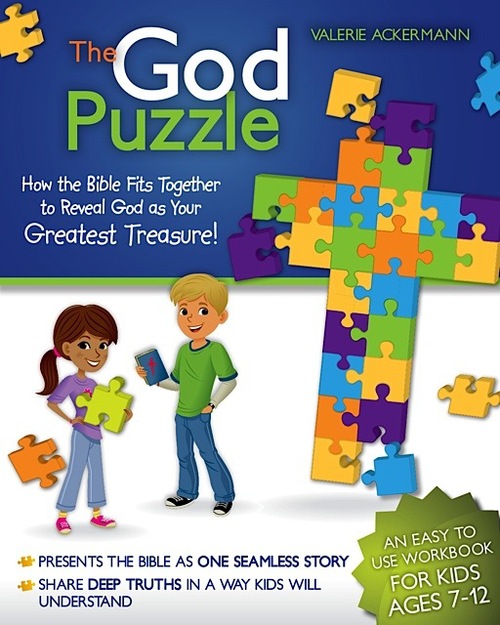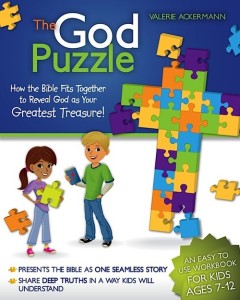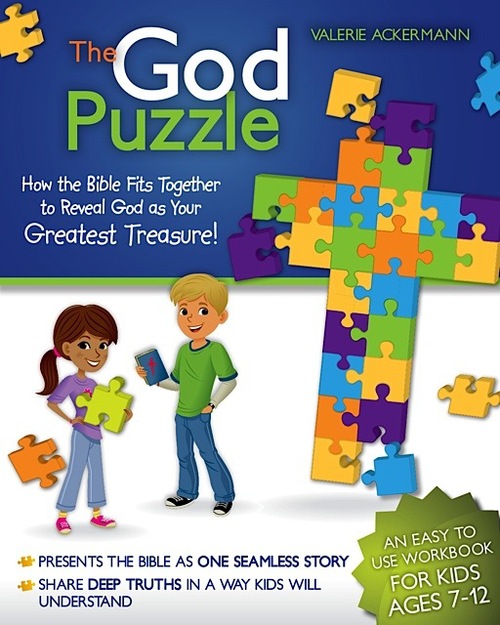 Book Description:
The God Puzzle is a colorful, easy to use tool to help you communicate to your child the rich truths about God, His ways, His will and His love.The God Puzzle will help you address doctrinal themes of the Christian faith in a kid friendly way, present Bible lessons in an interactive way that will hold the child's attention and deliver quality teaching with no preparation needed. 75% of children leave the church when they leave home. Something isn't working. Sunday School isn't doing it all. Kids need answers, good ones. And they need them from you, the parent. This book enables you to give them simple, clear answers.
My Review:
I thought this was a wonderful way to grow closer to God and His word through study and discussion. It was full of Scripture to look up, asked age appropriate questions, and had different activities to break up the sections.
I thought the puzzle was a great way to look at the Bible and the author did a great job bringing everything together in a natural progression.
I brought our daughter in for this review as she is in the age range the book recommends. She has slight comprehension issues, so I was interested to see if this would be difficult for us to navigate together.
I had to break the verses down for her and explain them, but she definitely understood the phrases, matching, and other activities. We had great discussion.
So I was surprised when her review wasn't excellent.
She said it was a lot like a school book, and a lot of writing. I emphasized that I went a little fast and that the book is designed to go as slow or fast as the reader wants.
She also felt a lot of content were things she's received at home, school, and children's church. She wondered if the book would be better for kids not familiar with the Bible.
She was tired when I talked to her, but I tried to look at it from her perspective. She's looking and writing in books 5 days a week. She's visually stimulated, so for her to equate this to a school book, I think she needed more color, something a little different to make it look less academic.
Would every child be like this? I don't know. But she was consistent that this wasn't her favorite study, even with the two characters journeying through the book together.
As a parent, I loved it and thought it was well done. But I wanted to be honest regarding my daughter's feelings.
What makes The God Puzzle unique?
– ready made discussion questions for parent to ask their child in each lesson
– can be done at any pace that works with your family…every night, once a week, 10 minutes here, 30 minutes there…it fits into realistic family life
– puts the pieces together for a child to understand God, the Bible, and the Christian faith
– in each lesson the responds to the truth so they understand their relationship to God is personal and life transforming
– any parent, whether they know nothing, or a lot about God can start teaching their child today with no prep
– deep theology put into language a child can understand
– deeply Biblical, each lesson points to Christ
– put in an order that starts with creation, and teaches the Bible as one story that all points to Christ
– child stays engaged by filling in blanks, crosswords, drawing, matching and using their Bibles as they learn
I received a copy of this book from the publisher in exchange for an honest review.
Today I review Lysa TerKeurst's NYT bestseller, Made to Crave. If you're regretting all you ate at the Superbowl party and feeling empty even with so much food, this post is a must read. If you like this site (it's brand new after a server move!)I invite you to look around at other features and follow/subscribe if you choose. I'm so glad you are here today! By the way, tonight is Lysa's Made to Crave.org webcast at 8pm EST. I'm loving these, and I know you will too.