August 2017 New Releases
More in-depth descriptions of these books can be found on the ACFW Fiction Finder website.
Action/Adventure:
Imperfect Lies by Elizabeth Noyes — When another woman emerges from the past to claim Mallory Cameron's happily ever after, she cuts her losses and sets out to find a headline-worthy story to launch her journalism career. She embarks on a whirlwind journey that takes her across the United States, to the blue-green waters of the Caribbean, on to sunny Mexico, and deep into the dangerous parts of Africa where terror reigns. James Evers turned his back on a life of power and privilege to carve a place in the world for himself. Now that he's finally discovered his niche as a small-town sheriff and found the woman he wants in his future, a past indiscretion struts in on high heels and sends his newfound love fleeing headlong into peril. His mission: neutralize old enemies, defuse new threats, resolve past mistakes, settle family disputes, and—most importantly—find and rescue his woman from terrorists before the unthinkable happens. (Action/Adventure from Write Integrity Press)
Contemporary Romance:
The Bachelor's Unexpected Family by Lisa Carter — Young widow Kristina Montgomery moves to Kiptohanock, Virginia, hoping it will give her and her teenage son, Gray, a fresh start. She longs for the peace and quiet only a small town can provide. But her plans are thwarted by her new neighbor, Canyon Collier, a former Coast Guard pilot and a crop duster. Gray is instantly drawn to the pilot and his teenage niece, Jade—and Kristina's not far behind. She and Canyon are soon bonding over parenting their charges and their spark becomes undeniable. Could it be that the spirited pilot is just what Kristina needs to teach her heart to soar again? (Contemporary Romance from Love Inspired [Harlequin])
Gift of the Magpie by Zoe M. McCarthy — Amanda Larrowe's lack of trust sabotages her relationships. The English teacher and award-winning author of middle-grade adventure books for boys has shut off communication with friends and family to meet her January 2 book deadline. Now, in the deepest snow accumulation Richmond, Virginia, has experienced in years, Camden Lancaster moves in across the street. After ten years, Amanda's heart still smarts from the humiliating aftermath of their perfect high-school Valentine's Day date. Camden may have transformed into a handsome, amiable man, but his likeability doesn't instill trust in Amanda's heart. When Cam doesn't recognize her on their first two encounters, she thinks it's safe to be his fair-weather neighbor. Boy is she wrong. (Contemporary Romance from Lighthouse Publishing of the Carolinas)
A Mother for Leah by Rachel L. Miller –It's been ten years since Leah Fisher's mother died in a buggy accident. But when Leah's father shows interest in Naomi Yoder, Leah isn't ready for a new mother. Will Leah be able to let go of her own ideas and realize that God truly does know best for her or will she allow love to slip through her fingers, destroying Samuel Fisher and Naomi Yoder's happiness at the same time? (Contemporary from S & G Publishing)
General Contemporary:
Freedom's Ring by Heidi Chiavaroli — An antique ring reunites a Boston Marathon bombing survivor with the man who saved her. Together they unearth the two-hundred-year- old history of a woman who suffered tremendous loss in the Boston Massacre, a woman torn between the love of two men – one a patriot, one a Redcoat. (General Contemporary from Tyndale House)
Fresh Faith by Elise Phillips — Joy Abbott had been trying to start her life over for years — and failing. Then a letter summoned her to Texas and everything changed. (General Contemporary from Desert Breeze Publishing)
Historical:
Enchanted Isle by Melanie Dobson — In the spring of 1958, Jenny Winter embarks on a two-month adventure to a quaint village in England's magical Lake District. With a new camera and an eye for capturing the beauty others miss, she can't wait to explore the heathery fells and mystical waters. Adrian Kemp, a handsome and enigmatic local, makes the sightseeing even more beguiling. When Adrian shows Jenny his late father's abandoned dream, a deserted island amusement park, she glimpses a kindred spirit in this reckless, haunted young man. Yet as she opens her heart to Adrian, the two stumble into a mystery leading back a generation to an unforgettable romance and an unsolved murder. As long-held secrets come to light, it's left to Jenny and Adrian to put the past to rest and restore a lost dream. (Historical from Waterfall Press)
Titus: The Aristocrat by Katheryn Maddox Haddad — Titus intends to become a famous lawyer in the Roman Empire. Instead, he is sent by Paul to arbitrate between arch enemies in wild Corinth, wilder Crete, and wildest Dalmatia. In each place he suffers. But, long before that, he suffers from guilt over the death of his mother when he was eleven years old. How does Titus survive it all? (Historical from Northern Lights Publishing House)
Historical Romance:
To Wager Her Heart by Tamera Alexander — With fates bound by a shared tragedy, a reformed gambler from the Colorado Territory and a Southern Belle bent on breaking free from society's expectations must work together to achieve their dreams – provided the truth doesn't tear them apart first. (Historical Romance from Zondervan)

The Second Chance Brides Collection by Lauralee Bliss, Angela Breidenbach, Ramona K. Cecil, Pamela Griffin, Grace Hitchcock, Pam Hillman, Laura V. Hilton, Tiffany Amber Stockton, and Liz Tolsma — Meet nine women who each believe their chance for lifelong love has passed them by. From the girls who lost their beaus to war, to the wallflowers overshadowed by others, and the widows deeply hurt by their loss, the desire to love and be loved spans American history from 1777 to 1944. Experience the sweet pull of romance on each life and the blossom of faith that leads them to brighter futures. (Historical Romance from Barbour Publishing)
The Promise of Breeze Hill by Pam Hillman — Anxious for his brothers to join him on the rugged frontier along the Mississippi River, Connor O'Shea has no choice but to indenture himself as a carpenter in exchange for their passage from Ireland. But when he's sold to Isabella Bartholomew of Breeze Hill Plantation, Connor fears he'll repeat past mistakes and vows not to be tempted by the lovely lady. The responsibilities of running Breeze Hill have fallen on Isabella's shoulders after her brother was found dead in the swamps along the Natchez Trace and a suspicious fire devastated their crops, almost destroyed their home, and left her father seriously injured. Even with Connor's help, Isabella fears she'll lose her family's plantation. Despite her growing feelings for the handsome Irish carpenter, she seriously considers accepting her wealthy and influential neighbor's proposal of marriage. Soon, though, Connor realizes someone is out to eliminate the Bartholomew family. Can he set aside his own feelings to keep Isabella safe? (Historical Romance from Tyndale House)
Romantic Suspense:
Chasing Secrets by Lynette Eason — When a photo leads investigators in West Ireland to open a twenty-five-year-old cold case, Elite Guardians bodyguard Haley Callaghan's life is suddenly in danger. Haley knows how to take care of herself; after all, she's made a career out of taking care of others. But after she has an uncomfortably close call, Detective Steven Rothwell takes it upon himself to stay with her–and the young client she has taken under her wing. A protector at heart, he's not about to let Haley fight this battle alone. In a sweeping plot that takes them into long-buried memories–and the depths of the heart–Haley and Steven will have to solve the mystery of Haley's past while dodging bullets, bombs, and bad guys who just won't quit. (Romantic Suspense from Revell [Baker])
Plain Retribution by Dana R. Lynn — Ten years ago while on rumspringa, Rebecca Miller and her friends were kidnapped and held captive…and now, living in the English world, she's nearly abducted again. One by one her friends who once helped send their abductor to jail are targeted, and she is next…unless police officer Miles Olsen can stop a killer. Deaf since birth, the only person on the force that Rebecca can communicate with is Miles, and he needs this case to redeem himself of past mistakes. When the relentless killer tracks them deep into the heart of Amish country, protecting Rebecca must be Miles's sole focus. Because a mistake this time will cost something worth more to him than his job—the woman he's falling for. (Romantic Suspense from Love Inspired [Harlequin])
Cold Blooded by Anne Patrick — Detective Gwen Jamison has the highest closure rate in her division, but a string of armed robberies is about to take over her life. Not only will her job be on the line, but the troubling case also wreaks havoc on her personal life. Lieutenant Ian McKean knew he would have his hands full when he took over leadership of the detectives unit. He wasn't prepared for the headstrong Detective Jamison, though, who quickly becomes a thorn in his side. If they can stop butting heads long enough they might realize they are more alike than either imagined. (Romantic Suspense from Anne Patrick)
Julie's Note: Yes, it's true! My third book in The Surrendering Time Series, ENGAGED: Surrendering the Future, will be out this month! If you missed ENTRUSTED or ENTANGLED, catch up now!

If you live in NE Ohio or Western PA, I will be hosting a book club for ENGAGED in Youngstown, OH Tuesday nights, August/September. Contact me for details.
June 2017 New Releases
More in-depth descriptions of these books can be found on the ACFW Fiction Finder website.
Contemporary Romance:
Engaged by Julie Arduini — Trish Maxwell returns to Speculator Falls with egg on her face and apologies to make as she tries to determine what's next, especially when around paramedic Wayne Peterson. (Contemporary Romance from Surrendered Scribe Media)

Sweetbriar Cottage by Denise Hunter — When Noah and Josephine Mitchell discover their divorce was never actually finalized, their lives are turned upside down. But when Josephine drives out to Noah's North Georgia cottage to deliver the corrected papers, they are trapped there during a snowstorm. Things couldn't get worse…until they are forced out into the storm and must rely on one another to survive. (Contemporary Romance from HarperCollins Christian Publishing [Zondervan])
Then There Was You by Kara Isaac — Would you give up everything for a life you hate with the person you love? (Contemporary Romance, Independently Published)

An Encore for Estelle by Kimberly Rose Johnson — A former A-list actress seeks to redeem herself in the most unlikely of places—a children's theater. The writer/director didn't anticipate a famous actress would ever show interest in his musical much less him. Will their pasts pull them apart or join them together? (Contemporary Romance, Independently Published)
The Cowboy's Baby Blessing by Deb Kastner — When Ex-soldier Seth Howell suddenly becomes guardian of a two-year-old, he needs Rachel Perez's help. Though she is gun-shy about relationships, this handsome cowboy and his adorable son break through. (Contemporary Romance from Love Inspired [Harlequin])

Finding Love by Toni Shiloh — Delaney Jones is putting her life back together after widowhood when in walks Army soldier, Luke Robinson. Luke had a part in the death of Delaney's husband–will his secrets widen the gulf in their relationship or will he finally find absolution? (Contemporary Romance from Celebrate Lit)
Cozy Mystery:
The Copper Box by Suzanne Bratcher — When antiques expert Marty Greenlaw comes to Jerome, Arizona to search for a copper box she believes will unlock the secrets of her past, deadly accidents begin to happen: someone else wants the copper box, someone willing to kill for it. (Cozy Mystery from Mantle Rock Publishing)
General Contemporary:
Coming Home – A Tiny House Collection by Yvonne Anderson, Michael Ehret, Kimberli S. McKay, Pamela S. Meyers, Ane Mulligan, Chandra Lynn Smith, Linda W. Yezak — Tiny houses are all the rage these days, but what can you do with something so small? Here are seven stories about people chasing their dreams, making fresh starts, finding love, stumbling upon forgiveness, and embarking upon new adventures in tiny houses. (General Contemporary, Independently Published)

Katie's Quest by Lee Carver — Katie Dennis hopes for fulfillment as a single missionary nurse after the death of her fiancé. She trusts God for a new direction, but she'll never fall for a pilot again. (General Contemporary, Independently Published)
Historical Romance:

A Sweetwater River Romance by Misty M. Beller — Rocky Ridge Stage Stop Manager Ezra Reid is put in a difficult situation when two ladies show up on his remote doorstep seeking refuge, one of them being Tori Boyd, the mysterious correspondence partner writing him letters for over a year now. Tori refuses the most proper solution to their circumstance—marriage. But when danger follows, it will take a lot more than luck to ensure Ezra's heart is the sole casualty. (Historical Romance, Independently Published)
High as the Heavens by Kate Breslin — In German-occupied Brussels, a WWI nurse struggles to keep two life-threatening secrets. She's in league with the British Secret Service, and she's harboring a wounded British pilot. (Historical Romance from Bethany House [Baker])

Seven Brides for Seven Mail-Order Husbands Romance Collection by Susan Page Davis, Susanne Dietze, Darlene Franklin, Patty Smith Hall, Cynthia Hickey, Carrie Fancett Pagels, Gina Welborn — Meet seven of Turtle Springs, Kansas', finest women who are determined to revive their small town after the War Between the States took most of its men. . .and didn't return them. The ladies decide to advertise for husbands and devise a plan for weeding out the riff raff. But how can they make the best practical choices when their hearts cry out to be loved? (Historical Romance from Barbour Publishing)
The Captain's Daughter by Jennifer Delamere — When a series of circumstances beyond her control leave Rosalyn Bernay alone and penniless in London, she chances upon a job backstage at a theater that is presenting the most popular show in London. A talented musician and singer, she feels immediately at home and soon becomes enthralled with the idea of pursuing a career on the stage. A hand injury during a skirmish in India has forced Nate Moran out of the army until he recovers. Filling his time at a stable of horses for hire in London, he has also spent the past two months working nights as a stagehand, filling in for his injured brother. Although he's glad he can help his family through a tough time, he is counting the days until he can rejoin his regiment. London holds bitter memories for him that he is anxious to escape. But then he meets the beautiful woman who has found a new lease on life in the very place Nate can't wait to leave behind. (Historical Romance from Bethany House [Baker] Publishing)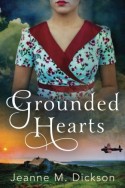 Grounded Hearts by Jeanne M. Dickson — Set in WWII, an Irish woman must choose between her heart and her freedom when she finds a downed combatant pilot. (Historical Romance from Waterfall Press)
Mail Order Sweetheart by Christine Johnson — Singer Fiona O'Keefe must make a wealthy match to support her orphaned niece. Musically talented Sawyer Evans is a self-made, but not wealthy, sawmill-manager. Unwilling to live off his father's railroad fortune, can Sawyer prove to Fiona he's the man she needs when she's already determined to mail-order a rich husband? (Historical Romance from Love Inspired [Harlequin])
Freedom's Price by Christine Johnson — On a quest to find her mother's family in Louisiana, Englishwoman Catherine Haynes enlists a dashing Key West man seeking revenge for his own family. When an incredible secret comes to light, she and Tom will face a choice. Can they relinquish their dreams to step forward in faith? (Historical Romance from Revell [Baker])
Sutter's Landing by Betty Thomason Owens — Still reeling from tragic losses, Connie and Annabelle Cross face life with their signature humor and grace, until fresh hope arrives on their doorstep. (Historical Romance from Write Integrity Press)
Romantic Suspense:
Hidden Legacy by Lynn Huggins Blackburn — When someone threatens the baby she's adopting, Caroline Harrison must rely on Detective Jason Drake, the man who once broke her heart, to figure out why. If Jason wants a chance at a future with with Caroline and her son, he'll first have to help them outrun a hit man. (Romantic Suspense from Love Inspired [Harlequin])
Weaver's Needle by Robin Caroll — Pitted against each other to recover a map to the Lost Dutchman's Gold Mine, two recovery specialists follow the trail to Arizona. But someone doesn't want them to find the map. . .or the mine. They must work together despite their mistrust and growing attraction, to save themselves. (Romantic Suspense from Barbour Publishing)
Speculative:
The Revisionary by Kristen Hogrefe — Revisionary or Rogue? To rescue her brother, Portia might have to break every rule in the book she set out to rewrite. (Speculative from Write Integrity Press)
Women's Contemporary:
Redemption's Whisper by Kathleen Friesen — Desperate to escape her past, a suicidal young woman flies from Toronto to a Saskatoon pastor's home, the only people who may be able to help her. If only someone could love her, in spite of all she's done. On the flight, she meets a young man torn between seeking affirmation in the big city and helping his parents in Saskatoon. Can these two troubled souls gain the peace they need—and in the process, find love? (Women's Contemporary from White Rose Publishing [Pelican])
Young Adult:
All Things Now Living by Rondi Bauer Olson — Her whole life Amy has been taught the people of New Lithisle deserve to die, but when she falls for Daniel, she determines to save him. (Young Adult from Written World Communications)
May 2017 New Releases
More in-depth descriptions of these books can be found on the ACFW Fiction Finder website.
Contemporary Romance:
Amish Brides by Jennifer Beckstrand, Molly Jebber, Amy Lillard — Under bright blue skies, wedding bells ring–fulfilling sweet dreams, impossible wishes, and joyous new beginnings among these three new stories. (Contemporary Romance from Kensington Publishers)

Sprouts of Love by Valerie Comer — An overzealous community garden manager delivers more than the food bank manager can handle. Can love sprout amid the tsunami of vegetables? (Contemporary Romance, Independently Published)
Summer Dreams by Delia Latham — God's love…reflected in the waters of the Pacific, and in the eyes of a young couple who walk its moonstone shores. (Contemporary Romance from White Rose Publishing [Pelican])

Right Where We Belong by Deborah Raney, Melissa Tagg, Courtney Walsh — Three sweet stories of small-town romance by three tried-and-true authors. Whether in a quaint home bakery in Langhorne, Missouri, a cozy boho coffee shop in Maple Valley, Iowa, or a charming lakeside cottage in Sweethaven, Michigan, love grows best in small towns just like this! (Contemporary Romance, Independently Published)
A Spring of Weddings by Toni Shiloh and Melissa Wardwell — Two Spring wedding novellas, "A Proxy Wedding," and "Hope Beyond Savannah." (Contemporary Romance from Celebrate Lit Publishing)

True to You by Becky Wade — Former Navy SEAL John Lawson hires genealogist Nora Bradford to help him to uncover the identity of his birth mother. As they work side-by-side, this pair of opposites begins to suspect that they just might be a perfect match. (Contemporary Romance from Bethany House [Baker] Publishing)
Cozy Mystery:
What the Bishop Saw by Vannetta Chapman — A fire blazes out of control in the San Luis Valley of Colorado, leaving an elderly, Amish bachelor dead. Bishop Henry Lapp rushes to the scene, and he learns the fire was no accident. When the police point the finger at a suspect Henry knows is innocent, the bishop must decide whether or not to use his mysterious, God-given gift—one he's tried desperately to ignore all these years—to try and set the record straight. (Contemporary Romance from Harvest House Publishers)
General Contemporary:
A Season to Dance
by
Patricia Beal
— The heart wrenching love story of a small town professional ballerina who dreams of dancing at the Met in New York, of the two men who love her and of the forbidden kiss that changed everything. (General Contemporary from Lighthouse Publishing of the Carolinas)
Looking Glass Lies by Varina Denman — A poignant and relatable novel, Looking Glass Lies captures the war women wage against themselves, and the struggle to see beauty reflected in a mirror not distorted by society's unrelenting expectations. (General Contemporary from Waterfall Press)
Historical:

Blind Ambition by Carol Ashby — What began as a bored man's decision to try a different road turns into an emotional and spiritual quest that changes the direction of his entire life. (Historical from Cerrillo Press)
Wings of the Wind by Connilyn Cossette — A broken and bitter Canaanite woman dresses as a man to fight against the invading Hebrews, never expecting that she would live to be captured and married to one of her enemies, and certainly not to find love and healing among the very people who killed her family. (Biblical/Historical from Bethany House [Baker] Publishing)
Historical Romance:

The Secret Admirer Romance Collection by Amanda Barratt, Lorraine Beatty, Molly Noble Bull, Anita Mae Draper, CJ Dunham, Jennifer Uhlarik, Becca Whitham, Kathleen Y'Barbo, Penny Zeller — Shy expressions of love lead to nine historical romances. Declaring one's love can be hard–even risky–especially when faced with some of life's greatest challenges. (Historical Romance from Barbour Publishing)
The Noble Servant by Melanie Dickerson — She lost everything to an evil conspiracy . . . but that loss may just give her all she ever wanted. (Historical Romance from HarperCollins Christian Publishing)

My Heart Belongs in Ruby City, Idaho: Rebecca's Plight by Susanne Dietze — It's a mail-order disorder when newlyweds realize they've married the wrong partners with similar names. An annulment seems in order–and fast. But when the legalities take longer than expected, Rebecca Rice wonders if Tad Fordham wasn't the right husband for her all along. . . . (Historical Romance from Barbour Publishing)
A Love So True by Melissa Jagears — They begin with the best of intentions, but soon the complications pile up and Evelyn and David's dreams look more unattainable every day. When the revelation of a long-held secret creates a seemingly insurmountable rift between them, can they trust God still has a good plan for them despite all that is stacked against them? (Historical Romance from Bethany House [Baker] Publishing)

Road to Harmony by Sherry Kyle — When Jonas returns to Harmony, Elena's heart is torn between her secret love, and the storeowner her parents hope she marries. (Historical Romance, Independently Published)
Hills of Nevermore by Janalyn Voigt — Can a young widow hide her secret shame from the Irish preacher bent on helping her survive? (Historical Romance from Mountain Brook Ink)
Romantic Suspense: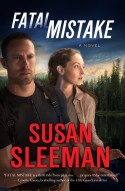 Fatal Mistake
by
Susan Sleeman
— Each day could be her last…but not if he can help it. An FBI agent must protect the woman who can identify a terrorist bomber in bestselling author Susan Sleeman's riveting romantic suspense novel. (Romantic Suspense from Faith Words [Hachette])