From Ashes of Pity into Beauty of Purpose by Debra Gray Elliott
Forty years ago, at the age of sixteen my life changed and I found myself in the ashes of pity. My life took a dark turn when my father passed away several months before I turned sixteen. My mother decided she did not want to live in our home state any longer and moved me across the country. This is where my life took a wrong turn.
Except from the book:
The year was 1977, the month and date: November 4th, I was sixteen; technically a teenager, but still a child.   I was taken for my abortion.  I have tried to block out the memories, but I cannot forget the cold metal table where I had lain or the baby being sucked from my womb through a vacuum tube. My eyes fixated on the fluid and blood sucked into the glass canister. All I could see were the demons that had taken over my life instead of the love I deserved. The painful, horrific memories are forever seared in my mind, thoughts, and soul.

 It was in my pain and grief through post-abortion recovery, I started writing about my journeys and how God led me through the ashes into beauty. The end result of my grief was hope and healing. It is hope and healing that I want to give to other women who are experiencing pain and grief.

From Ashes of Pity into Beauty of Purpose brings emotionally charred women out of the pits of fire, through the ashes into the beauty of purpose. With the direction of God, hurting women weather through the painful journeys, become women of spiritual beauty, find God's purpose, and learn to live again.
You are altogether beautiful, my darling there is no flaw in you. Song of Solomon 4:7 NIV
Bio:
Christian author and speaker Debra Gray Elliott began writing at the age of fifteen after the death of her father. She began writing poetry as a way to cope with her grief. At the age of sixteen, Debra once again experienced grief when she was forced to have an abortion. It was in this grief that she found herself in the ashes of pity. Forty years later, Debra found her beauty of purpose.
From Ashes of Pity into Beauty of Purpose is Debra's first non-fiction Christian self-help, inspirational book to help women through the ashes of pity into the beauty of purpose after having an abortion.
Debra is currently working on a devotional for grieving parents. The loss of her daughter four years ago, has led Debra to want to help other grieving parents through their grief into hope.
She resides in Alabama with her husband and family.
Website: http://anngrayelliott1960.wixsite.com/authordebraelliott
Purchase From Ashes of Pity into Beauty of Purpose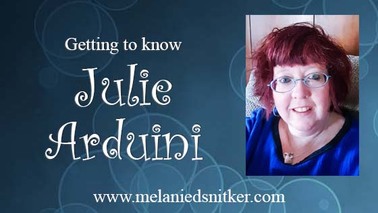 Happy July!
I'm stopping in to say hello and let you know that Melanie Snitker interviewed me at her blog, and I really enjoyed it. I'd love for you to check it out!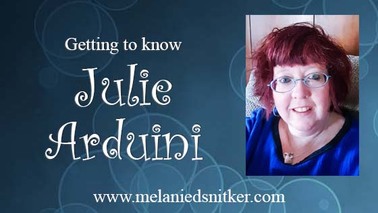 COME FLY WITH ME
Novel #8 in THEY MET JESUS series
Oh what delight it was to write this last book in the series. Jesus came back to life in the last half of novel 7 and appeared to the women and Peter and two men on the road. In this last novel Jesus appears several time to his apostles. He spends time with them answering their questions and training them just a little more with the time that is left.
I loved the chapter called "Power Surge". That is where he appears to 500 followers all at once and greets them all.  The shepherds are now old, one wise man happens to be there when it happens. He greets people he has worked miracles on. Last he greets his family—Mary, his sisters, and his brothers. All but James; they couldn't convince him to come. All the time James was growing up at Joseph's oldest son, he had resented Jesus dominating everything. So Jesus appears alone to James back in his home. They talk. James is shocked and all his beliefs shattered. In the end he bows to his brother who was actually the Son of God.
Then Jesus takes his twelve to their old encampment on the Mount of Olives. Everyone is quiet. They know. Somehow they know. He stops. "Don't go, Jesus."
Jesus does go, they recover, and ten days later they receive a special gift to instantly speak in foreign languages. They go up on the roof of the old hostel they bought as their headquarters. They preach to the mob that had demanded Jesus' crucifixion, three on each side. Peter's sermon is recorded. "Repent and be baptized for the forgiveness of your sins." Three thousand do.
They are confronted by the Sanhedrin which had thought they had won. They beat and imprison the apostles, but the apostles turn right around and show up at the temple to teach again. Shortly five thousand more are baptized. The new church grows like wildfire. A few years later, Stephen is stoned to death by the holy Sanhedrin.  Later, one of their own—James—is beheaded. Persecution grows rampant and Christians scatter, The apostles stick it out.
After nineteen years, Thaddeus announces he is leaving. "Jesus told us to go into all the world. If you're not going to do it, that's your choice. I'm leaving."  Their children have had time to grow up. Now with a few gray hairs, they know it is time for them all to leave. They have one last evening alone together talking about the old days in their youth with their Jesus.
Within the next couple of decades, most of them are tortured to death. All but John. Now in his nineties and exiled to an island, he shuffles along the beach, mostly praying. One day he sees someone shining bright walking up the beach toward him. He knows. He had seen that same glow sixty years earlier on the mountain. It is his Jesus. John is taken on a tour of heaven, a glance into hell, and back to heaven.
Then, guided by his Jesus, he is returned to the little island on earth. Jesus stays only momentarily and begins to back away. As he hovers, then rises higher and higher he calls out to John, "I am coming to get you soon."
Me too, Jesus? Me too?
Katheryn Haddad was born in the cold north, but now lives in Arizona where she does not have to shovel sunshine. She enjoys hot weather, palm trees and cacti in her yard, and a computer with the letters worn off.
With a bachelor's degree in English, Bible and social science from Harding University and part of a master's degree in Bible, including Greek, from the Harding Graduate School of Theology, she also has a master's degree in management and human relations from Abilene University.
Her newspaper column appeared for several years in newspapers in Texas and North Carolina ~ Little Known Facts About the Bible ~ and she has written for numerous Christian publications.
Currently she teaches English over the internet every morning, using the Bible as a text book. Most of her students are Muslims. She has taught some 6000 thus far, and has former students, now Christians, in hiding in Afghanistan, Iran, Iraq, Yemen, Somalia, Jordan, Uzbekistan, and Palestine. "They are my heroes" she declares.
She is a member of American Christian Fiction Writers, Christian Writers of the West, and is also an energetic public speaker who can touch the heart of audiences.
Website: http://inspirationsbykatheryn.com
Purchase Come Fly with Me HERE